Fall-out free and less fussy than their loose powder counterparts, these new blushers from BareMinerals pack plenty of pigmentation without any of the faff.  Available in a wide variety of shades, the packaging is both simple and sleek, NARS fans will be familiar with the rubberised finish that sadly doesn't stay neat and tidy for very long.  The blush palette comes complete with a brush (more on that later) and a generously sized mirror.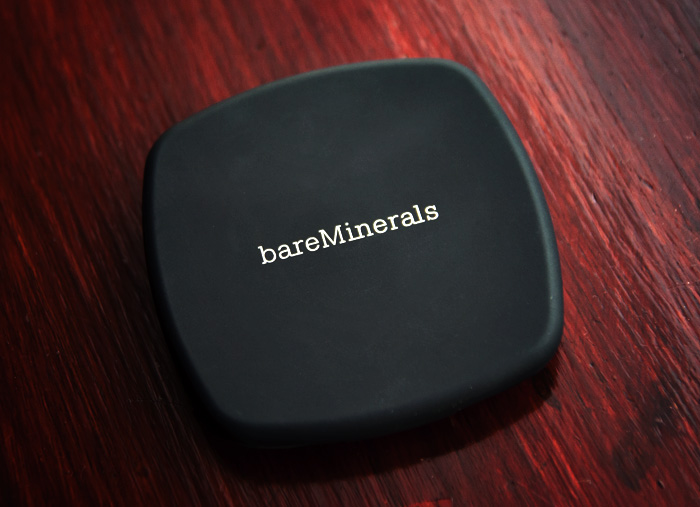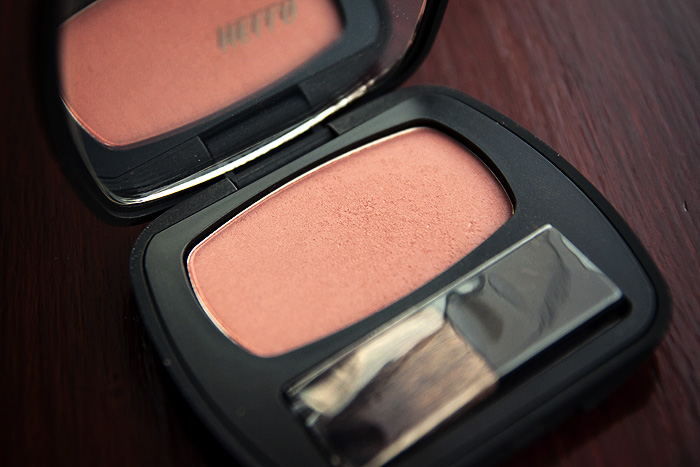 I took delivery of shade The Confession, which looks alarmingly warm and dark in the pan but swatches a neutral/warm rose-wood shade that should flatter most complexions.  The texture is smooth and feels as finely-milled as you'd expect from a brand who excel in powder products.  The blush offers ample colour in a single sweep for those of us who are particularly pale and delivers great blendability with no patchiness.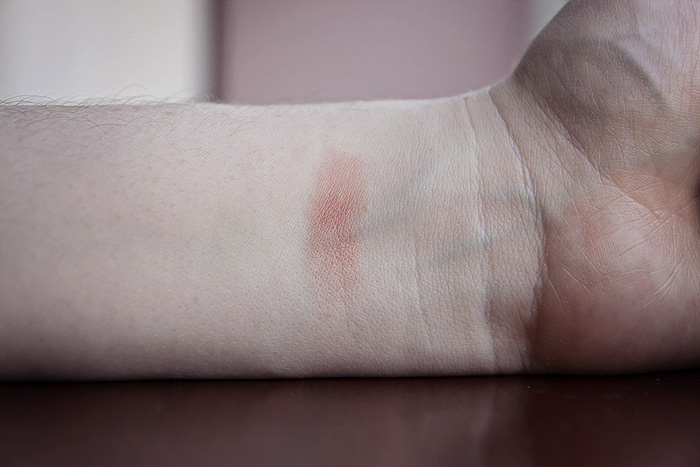 Unusually, I like the brush that comes housed in the palette.  I only tried it after finding myself on holiday, short of brushes and it works very nicely!  It's loosely packed to ensure you don't go all Bozo on your face with a single sweep, the hairs are soft and fan out delicately to create a natural 'shape' for application across the cheek area.  It's all I use to apply it now!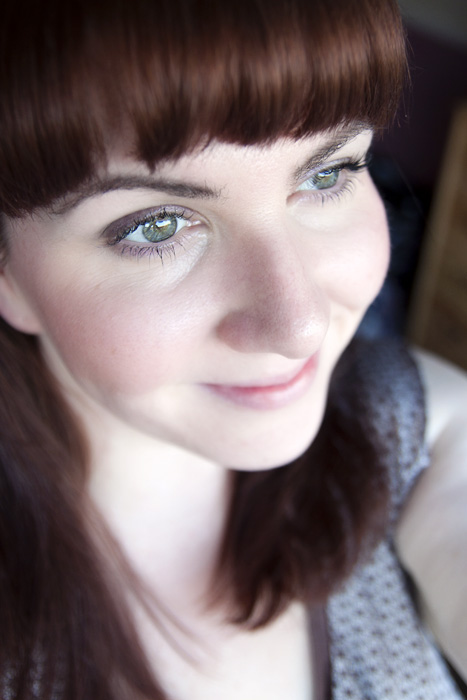 I do love a good matte blusher and this one works well with a variety of looks – you can see that despite its warmth, I paired it successfully with a cool eye in the above FOTD photo.  It's a workhorse shade with a reliable formula – I recommend checking out the shades next time you're near a BareMinerals counter and be sure to SWATCH – I would never have plumped for such a strong looking shade without seeing how it looked on the skin!
BareMinerals READY Blushers** are available to buy now on counter and online, priced at £22 each
* psst – they're currently cheaper at beautybay.com and escentual.com (swatch first, buy later?!)
** press sample