Question of the Week: Do you switch up your skincare routine with the change of the seasons? How are you preparing for the cooler weather?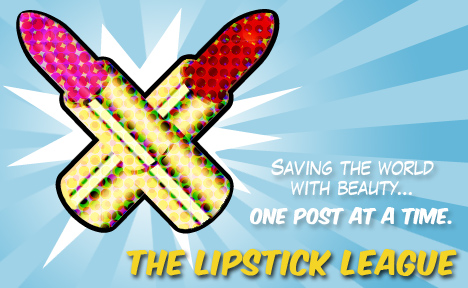 Answer: – I generally just use a heavier, creamier moisturiser and exfoliate a little more regularly to keep the flakes at bay, nothing too groundbreaking!
Chalkboard Nails – Disney fans will recognize the Titans in this Hercules nail art — thankfully, Zeus has let me borrow his thunderbolts to keep them in check!
Clumps of Mascara – changed her hair. Yes again! Check out what she did.
EauMG – This perfume sets the scene for a Lovecraft tale. Here's a deep patchouli scent by Roxana Illuminated Perfumes.
Gouldylox Reviews – Want waves that last through sleep and a trip to the gym? This mineral totally worked for me
Lipglossiping – washes away the day's grime with a look at what are (probably) the most expensive face wipes in the world…
My Beauty Bunny – is gearing up for the BeWell Beauty and Wellness Expo coming to Pasadena this October. Want to win tickets and a swag bag worth $300? Of course you do. Stop on by and enter!
Nouveau Cheap – I rarely declare something a new "Holy Grail" product, but in the case of this facial cleanser, it's so good that I haven't wanted to reach for something else in months.
Pink Sith – thinks raindrops on roses and whiskers on kittens is cool and all, but she would rather tell you about her favorite Oils for face, hair, nails and body.
Prime Beauty – and other top beauty bloggers give you a peak at what's in their purses!
Phyrra – tells you how to get sublime skin with Cover FX CC Cream Time Release Tinted Treatment SPF 30!
we heart this – have been talking about the OCC moderncraft nail lacquers for weeks. If you can only get one polish from the whole launch, get Isherwood. Seriously…
Beauty Junkies Unite – Check out the review & swatches for new Breast Cancer Awareness collection from OPI, Pink of Hearts 2013!
Guest Post of the Week, as chosen by Chalkboard Nails – Nail Polish Society shows us her sweet-yet-tough manicure, complete with glitter that has been hand placed in the shape of a skull and crossbones!