Available today while stocks last you can purchase 5 full size Nails Inc. products for only £10! (shipping £3.95)
Your Lucky Dip order will include:
~ 1 full size Chelsea Park Gardens polish (iridescent hot pink)
~ A top or base coat polish
~ 3 additional polish shades selected at random
Click the image below to go to the deal…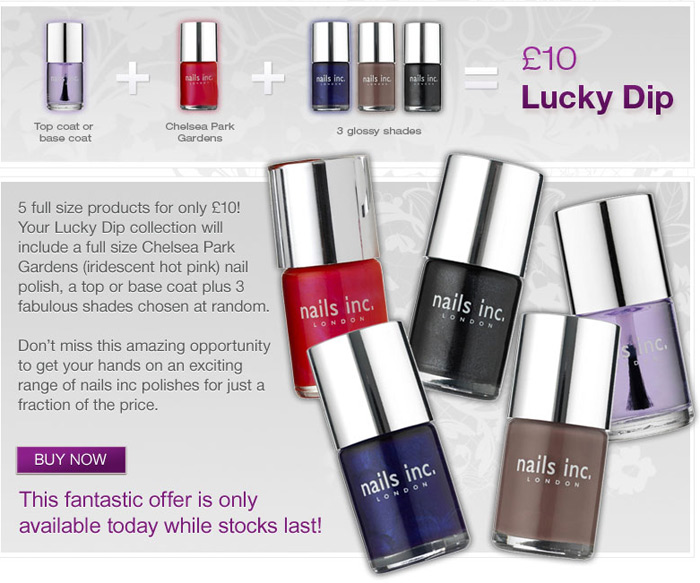 If you were to buy these items separately, they'd set you back £55 – quite a saving!  Also try promo code JAN20 for 20% off non-sale items.
But that's not all… remember October's 10 bottle mega deal?  Well… I'm spotting another one of those in the SALE section called The Red Carpet Colour Collection.  Different colours (bar one), same deal!  10 full-size bottles for a bargainous £25!
Shop, shop, shop, shop, shop…