I'm not really down with surfing jargon but I have totally watched Point Break as many times as the next girl, perhaps even more… sometimes in slow-motion too.
hang ten (verb American) – to ride a surfboard (at near-optimum speed or full stretch) with the toes of both feet hooked over the front. From the jargon of American surfers since the early 1960s. The phrase is sometimes used figuratively to mean something like 'go full-tilt on a risky course.
China Glaze's Hang Ten Toes might not make me think of Keanu Reeves or Patrick Swayze (rip) but it does make me think of long Summer days and sand between my toes.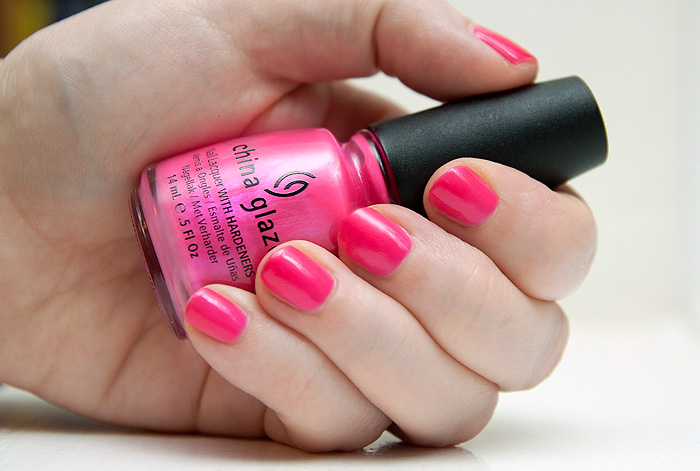 Hang Ten Toes* is a superbly vibrant, hot pink with a silvery shimmer that gives the polish some blue flashes in the right light.  It's a more wearable neon pink than some, though still impressively bright.  The formula was good, a little thick – as with the whole collection so far, it needs a small amount of care and attention to prevent pooling at the cuticles.  That's the price CG have decided we should pay for impressive opacity in only two coats this time around.
China Glaze Hang Ten Toes is available to buy instore from Sallys or online at BeautyBay.com, priced from £6.95
* press sample