Surely Illamasqua's Magnetism from the latest Generation Q collection is the perfect lipstick to welcome the colder weather?  It's like taking baby steps into the vamp.  Tiny little raspberry-pink coloured steps.  Now, I'm no great lover of Illamasqua lipsticks – I just don't like the harder formula… of all the ones I've bought and tried in the past, I've only actually held on to Sangers (bit dry but beautiful colour), Atomic (the violet flash slays me), and Eurydice (because everyone needs a bit of pink neon don't they?).
But… what I'm trying to say is that… when it comes to lipstick, I don't go to Illamasqua for their amazing, lip-friendly formulas.  Well, not until now…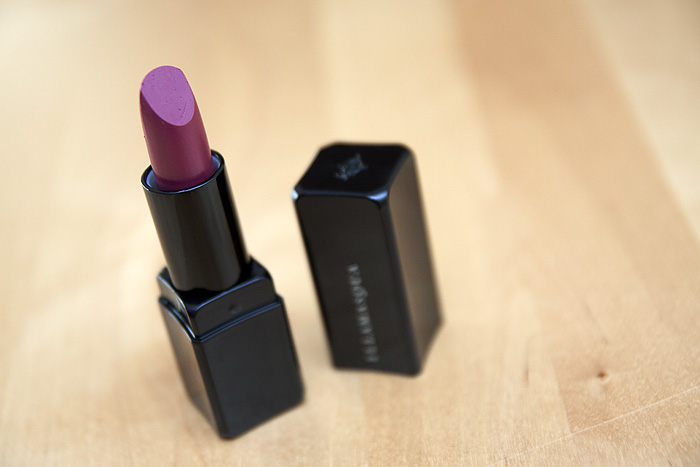 I mean jeez, dare I say it… it's almost… almost… buttery.
I don't think I've raved about an Illamasqua product for a while (well, except their eyebrow cake in Gaze, eternal HG) but this… you needs this in your life.  I'd stopped looking to Illa to provide any lipstick-love for me, are there any other buttery-smooth Illa lip formulas I've missed the memo on?!
Please Illamasqua, please remake all your other beautiful shades in this formula.
Illamasqua Magnetism Lipstick is priced at £16 and available to buy online and on counter from Illamasqua.
* press sample