Question of the Week: – What are some of your favorite underrated beauty products (i.e., products not often mentioned in the beauty blogging community)?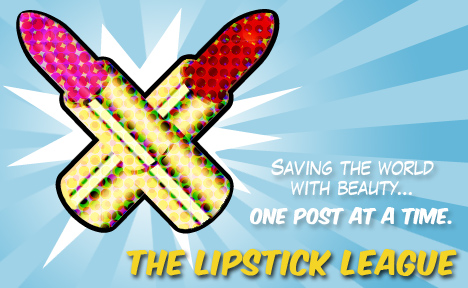 Answer: It's a mouthful but Olay's Total Effects 7-in-1 Moisturiser & Sensitive Protection SPF15 is making my fussy skin really happy at the moment.  It's been the only day moisturiser to satisfy a  phase of exagerrated inbalance where I've been enjoying a dry, flaky nose combined with super oily cheeks (isn't it supposed to be the other way around?!).  Also love my Illamasqua brow cake, massive HG and doesn't get enough blog love.
we heart this – enter our Le Métier de Beauté Best Friends Giveaway; $500 in products for you and your BFF!
Beauty Junkies Unite – Amber gives you a sneak peek of the Germany Collection for fall from OPI with swatches!
Clumps of Mascara – There are a gajillion beauty subscription boxes out there. Brittany breaks down the latest Glossybox to see if it's really worth your pennies.
Gouldylox Reviews – Mark my words. Hot rollers are back. Find out why, here.
Lipglossiping – loses herself in a flurry of London fever with Jo Malone's limited edition hand-sketched gift boxes!
Nouveau Cheap – channels her inner artist with the new Milani Limited Edition Color Play Felt-Tip Liquid Pens for Eyes, Face or Body.
Prime Beauty – is doing a happy dance now that the much sought after Chanel Fleur de Lotus Collection has made it's way from Asia to the U.S.! This Nordstrom exclusive has a lot to love, but the star of the show is the lovely Fleur de Lotus Joues Contraste Blush!
Phyrra – shares a beautiful Smoky Pink and Teal Tutorial with Urban Decay and Makeup Geek.
Guest Post of the Week, as chosen by we heart this – we are constantly in awe of The Polish Perfectionist and her beautiful application. Check out this look she did with a shade called Never Nude (plus, how could we resist a Arrested Development reference?)


What are some of your favorite underrated beauty products