Uh, just because I don't think you can get these outside the British Isles, I thought it'd be neat to give my international peeps the chance to win one of your own Limited Edition (and highly sought after) Vaseline Creme Brulee tins!  I had to QUEUE in Selfridges to get my hands on these last week, all the sales staff from the regular beauty brands were looking on in total amusement at the throng of people around the Creme Brulee counter LOL!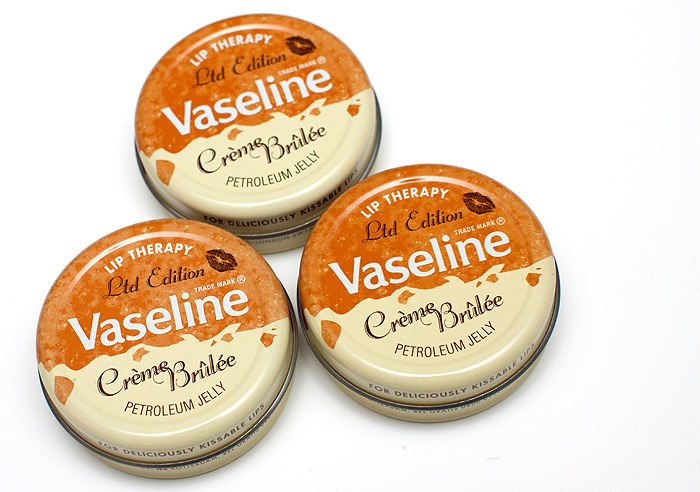 I have THREE to give away, so c'mon… don't be shy!
For the chance to win a Limited Edition Vaseline Creme Brulee Lip Therapy Tin, all you have to do is live OUTSIDE of the British Isles and leave a comment telling me…
What's your favourite dessert and why?
My favourite is invariably something chocolate-y, rich and decadent like a Devil's Food Cake!  I like to feel my pudding coat my mouth, I wanna taste those calories man!

I'll pick THREE winners at random next Monday!  Good luck!