Hold on to your retinas, this one's a scorcher!  SpaRitual Knowledge is Power is a stunner.
Not only is it a stunner but I think it has special powers.  I wore this the other day at the gym and even though I was HALFWAY through a 5 minute run, looking down at this shade on my tips cheered me up.  Magic.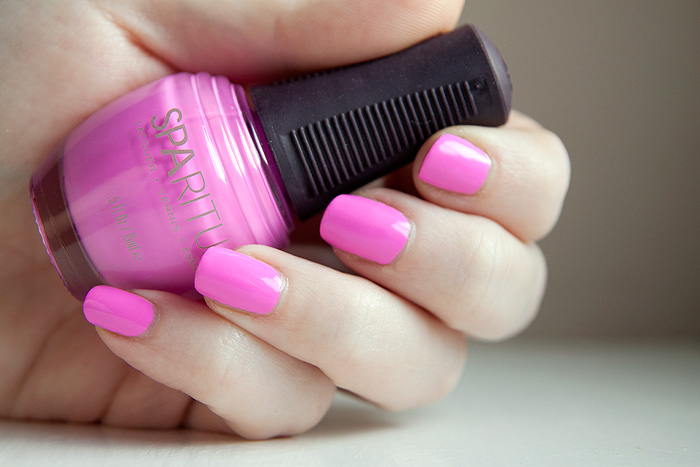 Very nearly neon but not quite.  This one needs a top coat to bring back the shine as it does dry semi-matte, something not uncommon with shades as bright as this.
Mr. L hates this shade on me but I love it.  I feel just like Barbie, minus the boobs.  Ok, with the boobs, minus the waist.
If you wanna play Barbie too, you can buy it online from SpaRitual priced at £8.50