My fondness for mineral powder foundations seems so at odds with my complaints about the pesky flaky bits that my combo/dry skin enjoys tormenting me with but as-long as I don't go overboard, I nearly always get good results from them.  Having said that, I'm quite particular about how I apply them…
I prefer to use them to "boost" coverage over a light liquid base.  I rarely apply mineral power foundation onto bare skin. I'm sure that's probably quite unusual… but I find that I get really good lighter-looking, full-coverage results doing it this way.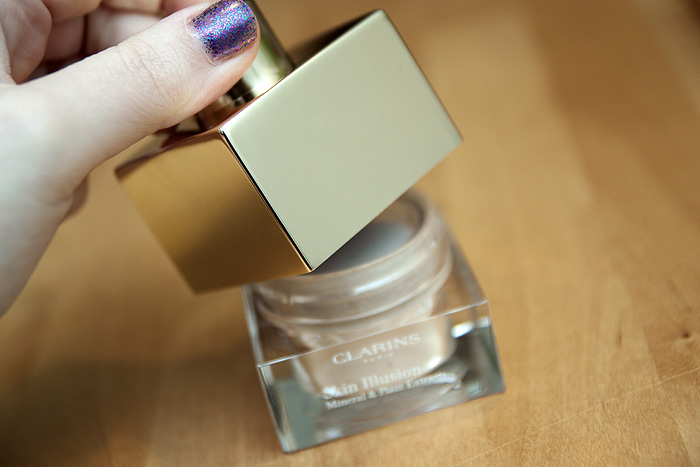 Clarins have released a new mineral powder foundation, Skin Illusion Mineral Powder Foundation.  The packaging although as luxurious-looking as you'd expect from the brand, is a little bit of a pain to work with in reality.  After grappling with the brush a few times, I've now ditched it – not because of quality issues, but just because it's easier to treat the pot as a generic container rather than an entire application system.
The shade shown is #105 Nude – the lightest shade available in the UK and two shades darker than the lightest available in the U.S.  The fact that this shade even works on my skintone should give some idea about the versatility of the product.  I'd say that it's a touch too yellow for my very pale, cool skin-tone but as you'll see at the end of the post, it doesn't make an awful lot of difference.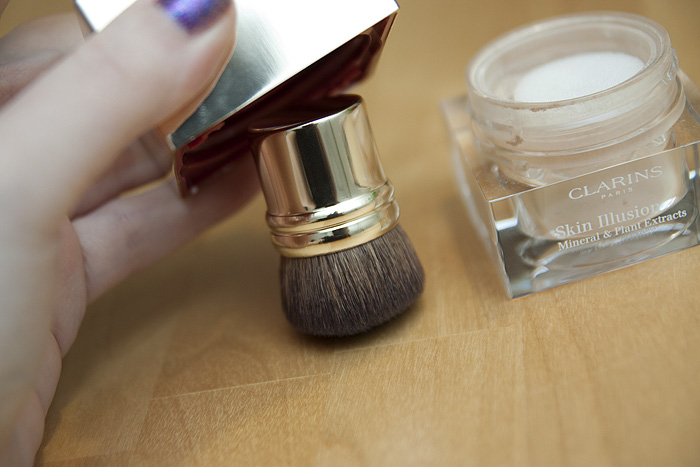 The powder is finely milled, velvety in texture and once applied, I'd describe it as medium to full coverage.  The overall finish appears matte but not completely flat, I'm assuming that this is down to the pink opal powder which promises to deliver luminance to the skin.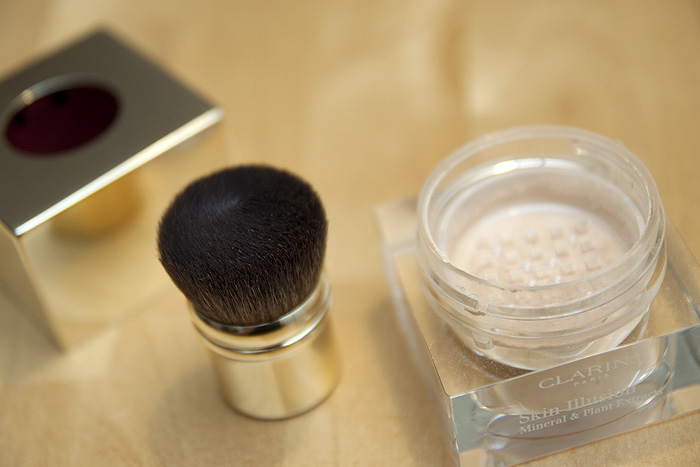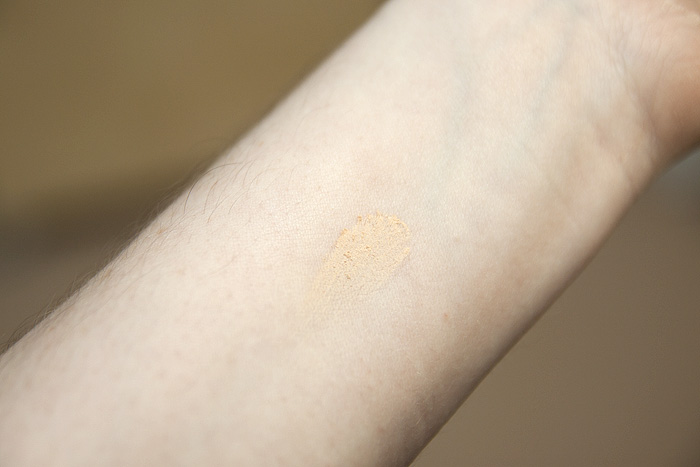 In the before/after picture below you'll see that my skin was pretty red and blotchy – definitely a full-coverage day.  As I've said already, if I want a full-coverage base, I'd usually start off with a tinted moisturiser rather than build up layer after layer of powder foundation but for the purposes of this review, I applied just a single layer of the new Clarins Skin Illusion Mineral Powder Foundation onto bare skin instead.  I'd also usually finish off the application with a light spritz of toner to ensure that the product fuses with my skin and removes any powdery residue – but again, I haven't done that on this occasion.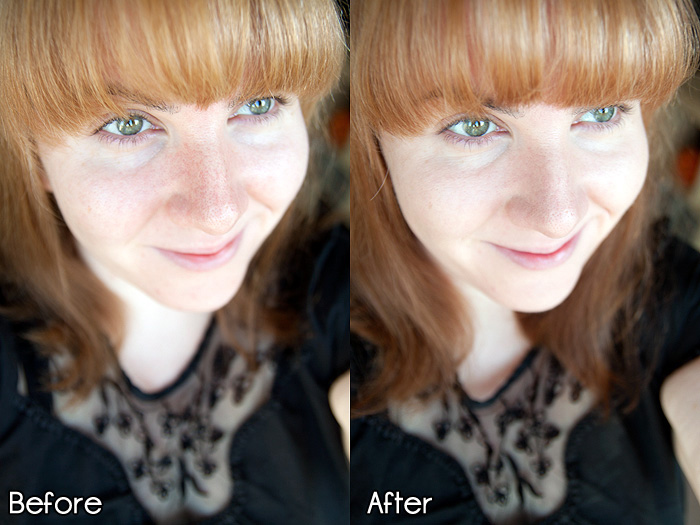 I'm pretty impressed with the coverage (for a single layer) and it definitely doesn't look too matte.  Longevity was fine and actually, it's only now that I'm writing the review that I'm appreciating how well it manages to control oil as my nose rarely shows signs of losing coverage halfway through the day when I'm wearing this.
Clarins Skin Illusion Mineral Powder Foundation is priced at £28 and available to buy on counter and online at clarins.co.uk (but I'd recommend checking Escentual.com for a MUCH better price first!)
* press sample