If you're gonna get boozy with your afternoon tea this Christmas, ditch the standard champagne flutes and do it in style.  In conjunction with fine perfumer's Penhaligon's, the head bartender at Sofitel London St. James has created four exclusive cocktails, inspired by some of the british fragrance house's best-selling perfumes: Endymion, Juniper Sling, Peoneve, and Artemisia.
The cleverly-concocted cocktails are infused with essential oils, spices and unusual liquers… ensuring they represent an innovative take on the key fragrances that inspired them.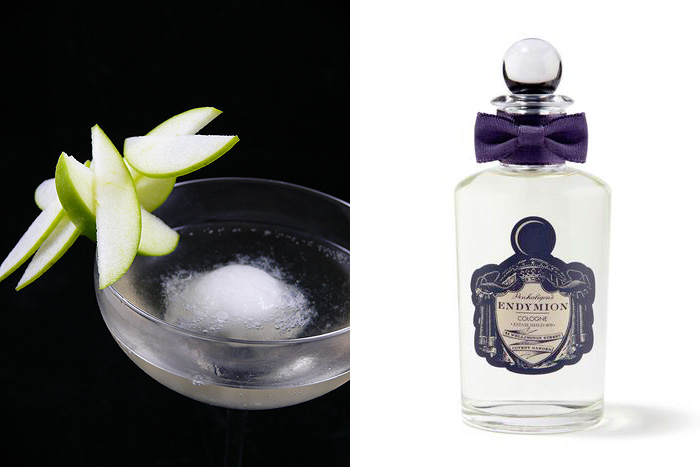 Endymion Cologne: Spicy and fresh, Endymion is a fragrance of contrasts, sensual, light and dark, velvety, sweet and sharp.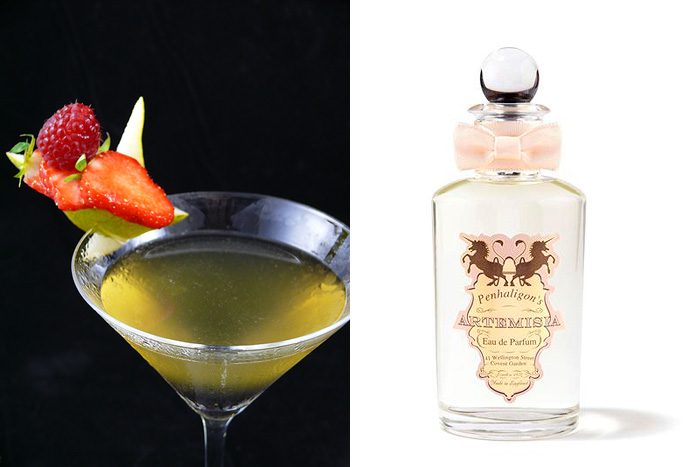 Artemisia Eau de Parfum: Artemisia is both floral and fruity with a sensual powdery dry-down.  Caramel soft, sweet, powdery and silky.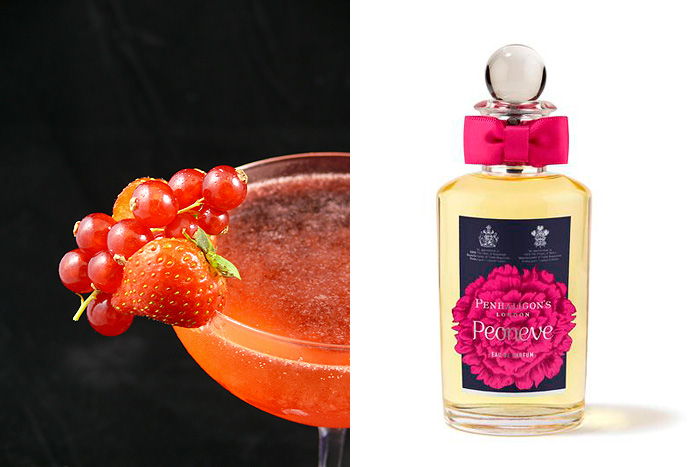 Peoneve Eau de Parfum: An exquisite portrayal of an English garden, bursting with green foliage and the scent of blossoming flowers.
With our five senses so closely affiliated, I love the idea of playing with taste and smell in this way – what a fabulous idea and a great touch to what is becoming a staid tradition in London's hotels.  In addition to the cocktails, head chef Vincent Menager has created an afternoon tea menu that also includes some real scentsations: scones with rose-scented jam, cardamom-scented creme brulee tartlets, and pear mousse snowballs with violet flakes.
The bespoke cocktail and afternoon tea menu will be available at the Sofitel London St. James from the 28th November 2012