Models Own have announced their new Spring/Summer nail collection which will include some rather exclusive (read: hard to get hold of) shades!
Nyla Nude is only available at River Island and Orange Sherbet is available exclusively on line.  Glad I don't want either of those then!
I was able to try Bloo Boo back late last year and have been sitting on the swatch picture in anticipation of it's inclusion in the Spring/Summer set… Bloo Boo is really rather lovely and non-chalky for a pastel blue.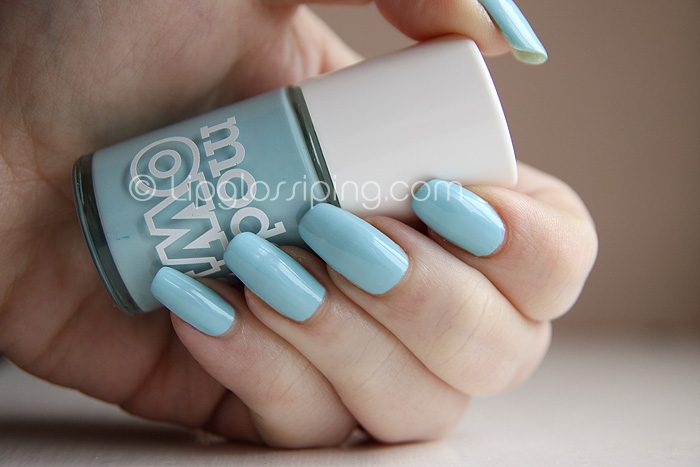 Quite stark though!
Priced at £5 each and available in Boots, online and it seems… River Island (well, one of them).
Are any of the new shades capturing your attention?