When you've got a good thing going, the wise among us know to keep running with it.
Which is exactly what Clinique are doing with this whole Chubby Stick thing.  First came their Chubby Sticks for Lips, consumers couldn't get enough of the balmy formula in the convenient-to-use stumpy pencil.  However, some complained (cough) that the finish was too sheer, so Clinique created Chubby Stick Intense, and thus… I was happy.
Roll forward a few more months and the brand have taken their original idea and pimped it to the max.  Lo and behold, we have Chubby Stick Shadow Tint for Eyes*.  I'm fully expecting a chubby foundation next week.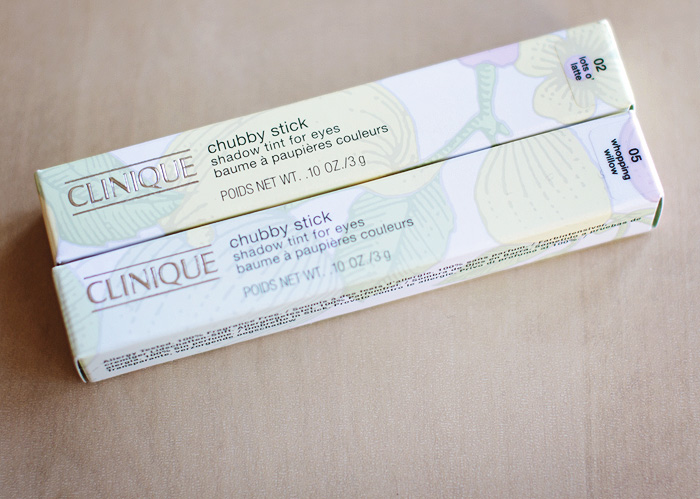 There are currently 12 shades available and I received samples of a couple of the shades a little while ago.  Lots o' Latte and Whopping Willow are two fairly neutral-toned cream shadows from the range but interestingly, Whopping Willow has a small amount of glitter running through the cream which is difficult to notice just by looking at the stick – a pretty and welcome addition, mostly because it's kinda grown-up and subtle.
The twist-up crayons are easy to use and glide across the eyelids without any drag.  The colour is sheer but extremely buildable… a few swipes will build-up complete coverage over the eye.  The formula is easily blendable with just a finger, you don't need a brush to apply these, making them perfect holiday-accompaniments or perhaps ideal for the desk drawer at work?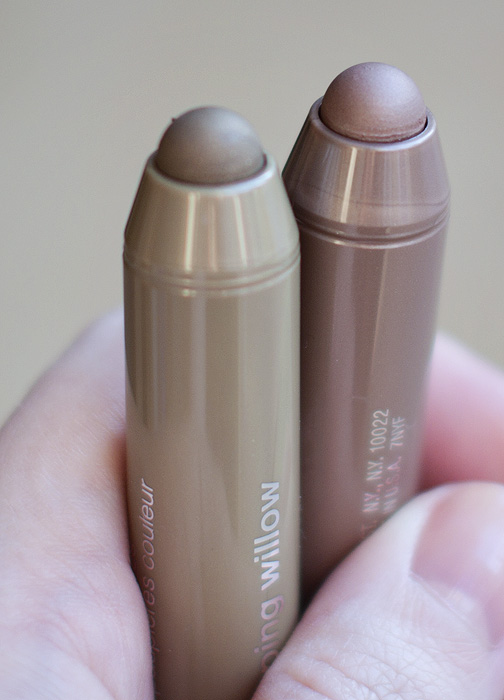 I had problems with both of these shades creasing on me within a couple of hours.  I suppose that such a creamy formula that applies so beautifully has to have a negative somewhere and on me, longevity is where it's at.  This isn't a complete disaster as I did find that a slick of primer underneath worked wonders to increase wear-time to a completely respectable seven-or-so hours.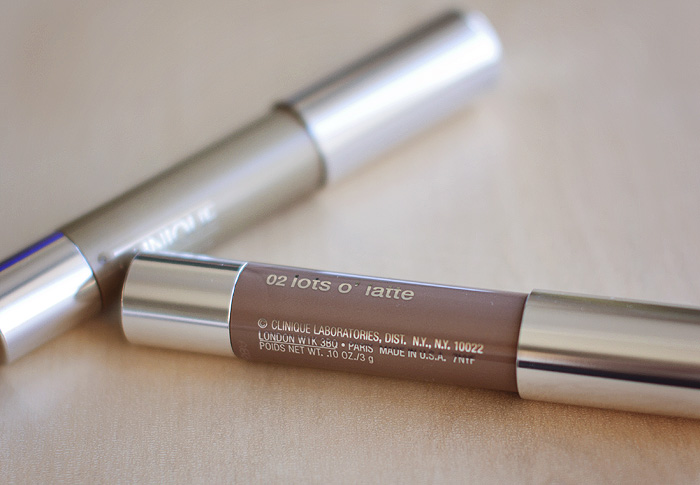 I've included a swatch of both shades below, you should be able to pick out the sparkle in Whopping Willow, isn't it pretty?  I don't usually like greens… infact, I hate them… but this one is a little bit special.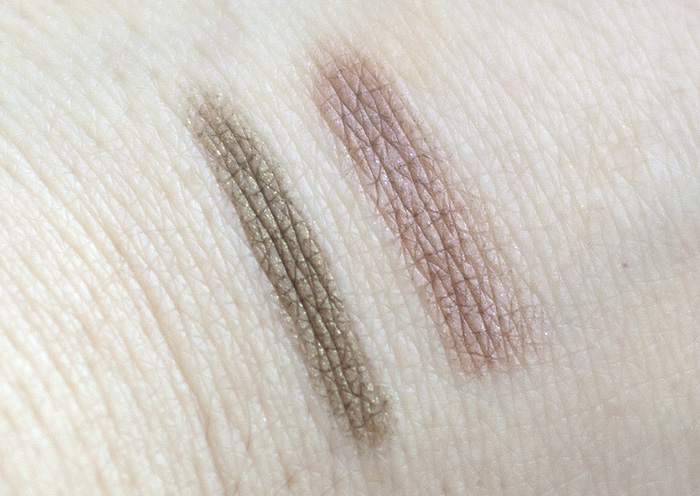 Have you tried any of the new shades and are you a fan?
Clinique's Chubby Sticks for Eyes are priced at £16.00 each and available to buy on counter or online at clinique.co.uk
* press sample