Don't hit me.  I'm not about to start my Christmas gift lists… but if you are the kind of sick puppy who's so damn organised that they've already budgeted, drawn up initial Christmas lists, and scoured the loft for last year's leftover Christmas cards, you might quite like this potential gift idea.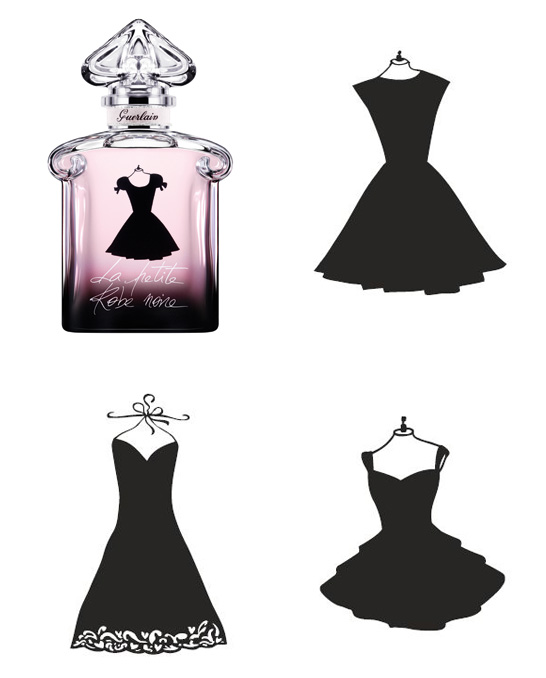 From September 16th, Harrods are holding an exclusive event in partnership with Guerlain, featuring renowned calligrapher Paul Antonio.  The above image shows the original Guerlain La Petite Robe Noire bottle, alongside a trio of alternative "little black dresses" which will be featured on limited-edition bottles of the brand's freshly re-worked fragrance, known as "Ma (my) Petite Robe Noire".
Simply choose which of the three dresses matches your (or your lucky gift recipient's) taste in evening wear and have the limited-edition bottle personalised with their name or initials.  The perfect fusion for a fragrance-loving fashionista!
The complementary calligraphy sessions will be available only on the following dates:
Friday 21st September: 16.00 – 20.00
Saturday 22nd September: 14.30 – 18.30
Sunday 23rd September: 14.30 – 18.30
Friday 28th September: 16.00 – 20.00
Saturday 29th September: 14.30 – 18.30
If you'd like to read my review of Guerlain's La Petite Robe Noire, please click through to this page to hear my thoughts on the fragrance.