It was 1999, and I'd not long turned 18, yet despite this halcyon age, I was partying like it was 1949.  It was my 5th month in Australia and I'd only really made one friend.  I flew out to Sydney immediately after finishing at 6th form college… armed with a handful of disappointing A-Levels, I was toying with the idea that it would't really matter if I didn't return.
All this had stemmed from the age-old tale of girl meets boy, boy strings girl along for an indecent amount of time, girl knows that she's had enough but isn't strong enough to do anything decisive… you know, just in case.  Then one day, girl gets a serendipitous opportunity to leave the country.  Girl goes to the other side of the world to live with her sister and cries herself to sleep there instead.
And so there I was, over 10,000 miles from the source of my problems and equally unhappy.  Turns out, you can't run away from them.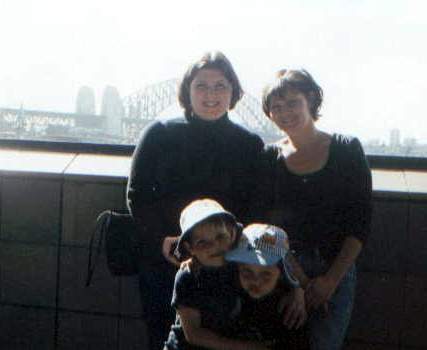 I'd been a huge Clash fan for a few years after having been lured into an appreciation for punk by the aforementioned boy.  Joe Strummer, their ex-lead singer was touring with his new band The Mescaleros and I'd repeatedly driven past a fly-poster advertising the fact in Sydney's southern suburbs.  The gig promised to be an intimate affair in a local venue that hadn't seen that amount of action in years.  I was desperate to go but didn't know anyone who would go with me, not a single soul, and the thought of going on my own filled me with the fear.
So I pushed it to the back of my mind and carried on trying to find happiness in this foreign land.  Christmas rolled around and my sister's best friend came over with a gift to say thank you for decorating her son's room.  A ticket to The Metro Theatre to see one Joe Strummer, live in three weeks time.  Oh god, I felt sick with excitement, fear, anticipation, you name it… I had all of the emotions.
But the simple fact was, I had a ticket in my hand, how could I not go?  It's one thing not to buy a ticket… quite another to waste one.  And so, I went.  I got trampled and bruised by over-excited middle-aged punks who later chaperoned me to the front after realising I was probably the youngest girl there.  I got to shake my idol, Joe Strummer's hand and I came home with his guitar pick and set-list.  I sobbed my way through Straight To Hell, pogo-ed to White Riot, and sung my heart out to Safe European Home.
I would go on to see Joe play with the Mescaleros a further three times before his sad and untimely death in 2002, and although each time was an ear-splitting, heart-lifting event, nothing would ever quite compare to that first time in Sydney.
I've always been an introvert, and it was the first time in my life that I'd pushed myself so completely away from the safety of my comfort zone.  Not only did I survive the evening, it rewarded me with a real-life "coming of age" experience that 14 years later, still has the power to incite a buzz of confidence whenever I think of it.  The sheer inspiration of the evening had a profound effect on future resolutions to throw myself into creating my own happiness and living within the moment, something I strive to do today.
I flew back to the UK a couple of months later, never returned any of the boy's phonecalls, enrolled myself in university and not-long-after, met my husband-to-be.  Thanks for making me a bit braver Joe.
Can you remember any moments in your life that have created long-term inspirations?