My lovely cousin A. is 8 weeks in to her Trish McEvoy Lash Enhancer challenge!
Let me refer you lovely people to this post for the background info.
I'm a week early on the photo because she's on holiday this week… but I thought it was worth taking anyway and my next update will be at the 12 week stage, by which time… results should be fully apparent according to the blurb with the product.
Anyway, enough gassing… have some pics: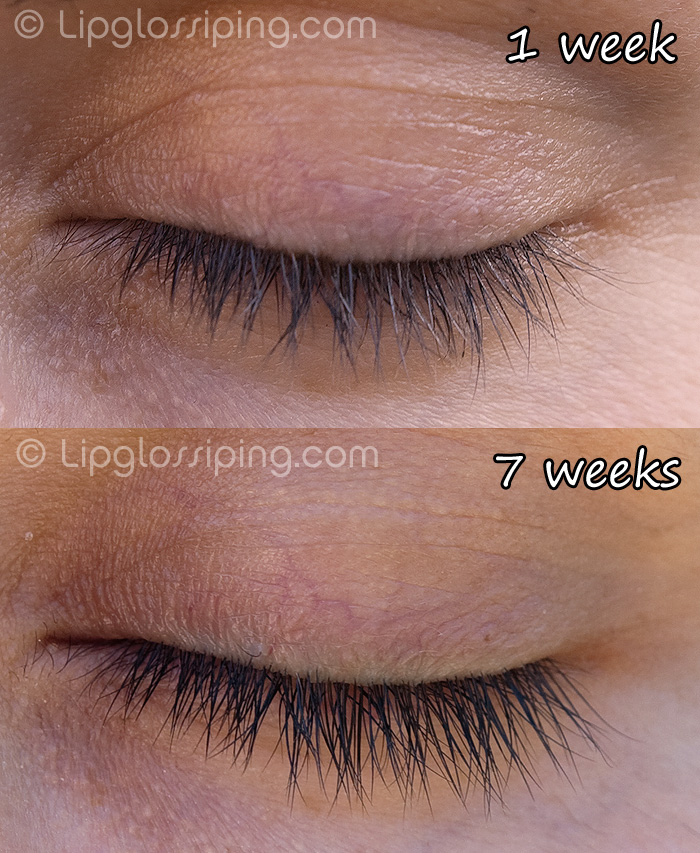 Two months in means that she's halfway through the £89 tube.  It's on a par price-wise with other lash-enhancing products on the market, but backed by the reputable name of Trish McEvoy.
A. (who hasn't seen these photos) believes that she's experienced a change in the volume of her lashes… to her, they feel thicker and more luxurious.  She doesn't believe that her lashes have grown in length though.
Giddyup lashes!  Week 12 awaits!
What do you ladies reckon judging by the photos?