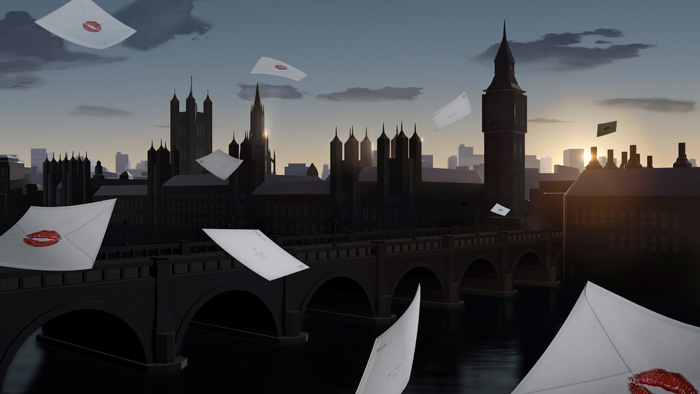 How many times have you made yourself look like a bit of an idiot trying to make the most of your fully-featured phone in public?  If you're anything like me, the answer would be "more times than I care to divulge".
Whether you're trying to talk to Siri in hushed-tones, sneak an Instagram of the person sitting opposite you, or just cackling a little too loudly at the latest retweet… there are a number of opportunities to look a bit of a div in the name of technology.
And just incase you needed another one, Burberry have launched their latest digital innovation: Burberry Kisses.  The "kiss recognition technology" – which you can use with a desktop camera or direct lip contact on a touch screen device – will capture your kiss in real time and can then be attached to a personalised message before being sent into the ether in search of your intended target.
You can even customise your kiss with your preferred Burberry Lip shade (Union Red all the way for me!).  So what do you think of the idea?  They do say that nothing is more articulate than a kiss!
Now that I've sullied my screen in an attempt to create a perfect not-too-thin-lipped snog, I think the brand would do well to follow up with some Burberry Body-scented screen wipes, no?
To create and send your own, personalised Burberry Kiss… pucker up and log on to kisses.burberry.com.  Go on, send me your snogs!
* the software has been made in partnership with Google, you made need Google Chrome installed for this to work!