Whenever I write a post or a review about a lipgloss, I start it off with the words: "I don't like lipgloss". This is an absolute. It cannot be changed.  I don't like lipgloss, I think it's a horrible lip-covering that puts me in mind of windy days/sticky lips scenarios…. lipgloss lips that create strands of gloop as the mouth opens and closes, you know what I'm talking about.
For you, as a reader, it means that when I do review a lipgloss… I'm reviewing it because it delivers something that makes it more interesting than your bog-standard tube o' lip-jizz.
The BareMinerals Marvelous Moxie range… (btw, "marvelous/marvellous".. you say tomayto, I say tomahto – obviously I'm right and you're wrong) does deliver something in addition to the norm.  It packs a fair-to-middling amount of lip-plumping goodness in that little tube.  It's not as good as the old crew mind… do you remember the old Pout Lip plumper that used to feel like you'd actually been punched in the face to achieve the trout pout of your dreams?  Those were the days…
Anyway, Marvelous Moxie contains enough peppermint oil to deliver that satisfying tingle and pleasing fullness to the lip-line.  As I'm getting a wee bit older, I'm appreciating things like this more readily.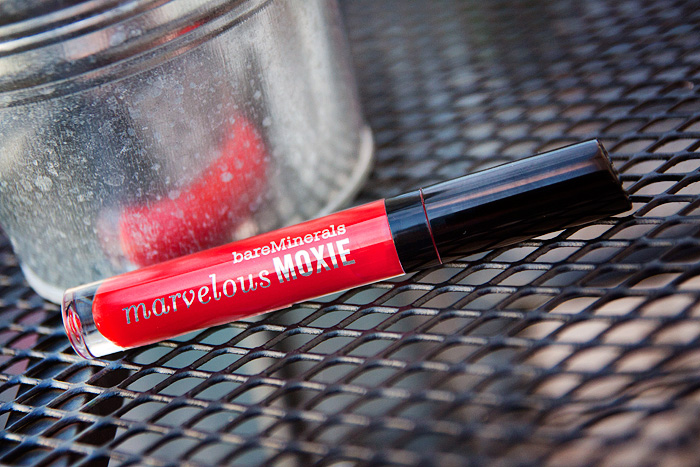 The formula is fairly typical though thankfully, not too thick or heavy in texture on the lips.  It spreads nicely and the applicator allows for some precision without overloading the doe-foot tip.
Game Changer is a somewhat cool-toned red, quite dense in its opacity (for a gloss) and will layer up on your lips, building in pigmentation as you apply.  For me, I can't bear more than a single swipe, so the photos below show just that.  The texture isn't too bad… it's tacky but not to the extreme, just enough to ensure some longevity during wear.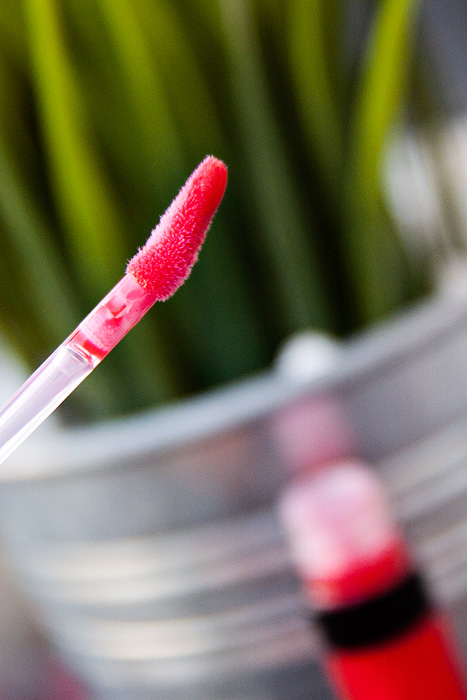 If I'm honest, I begrudgingly like it and I've reached for it a couple of times in recent weeks.  Usually when I want something to brighten my look without screaming "bold lips" in your face.  That's not to say that I don't inevitably end up wiping the back of my hand across my mouth after an hour… but still, I'm always tempted to reapply.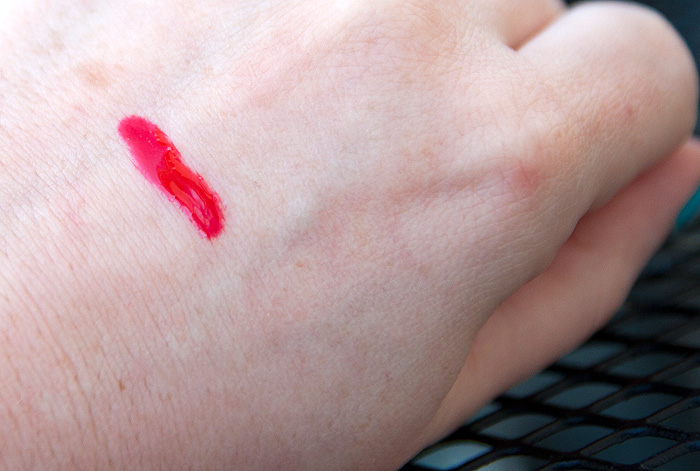 Excuse the fringe…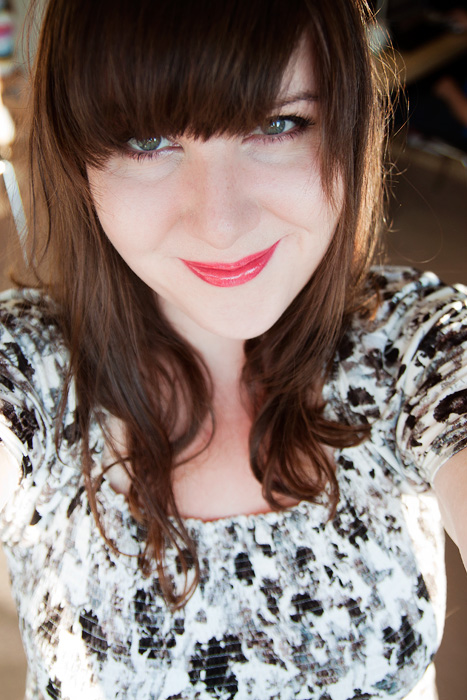 One coat delivers semi-sheer coverage that, on my pale lips, delivers a fairly impressive amount of pigment.  It's enough to give a hint to my love of red on those days when I'm not quite feeling brave enough to go the whole hog.  Red lips for wimps?  Absolutely… but with the added benefit of some super-sexy shine and a plumped-up lipline.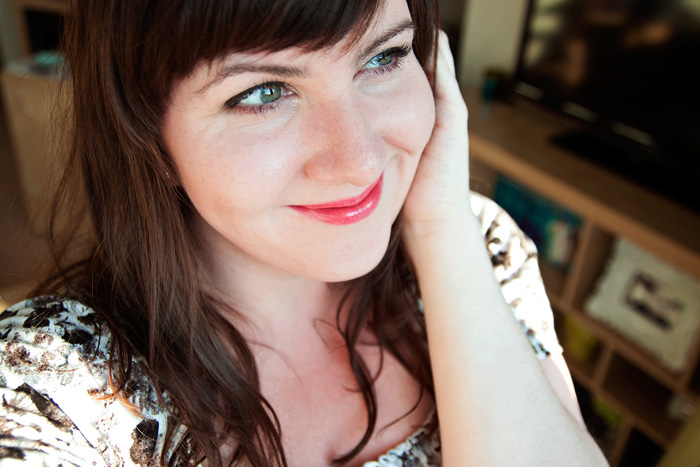 Bare Minerals Marvelous Moxie Lipgloss in Game Changer is available to buy online from feelunique.com priced at £12.80
* press sample