A few of you eagle-eyed ladies have spotted that I've been wearing a particularly impressive mascara over the last few days.  Nothing sneaks past you eh?
Well, now I've put it through its paces, I'm happy to reveal that it's the NEW Benefit They're Real! Mascara* which is due out for release at the end of August.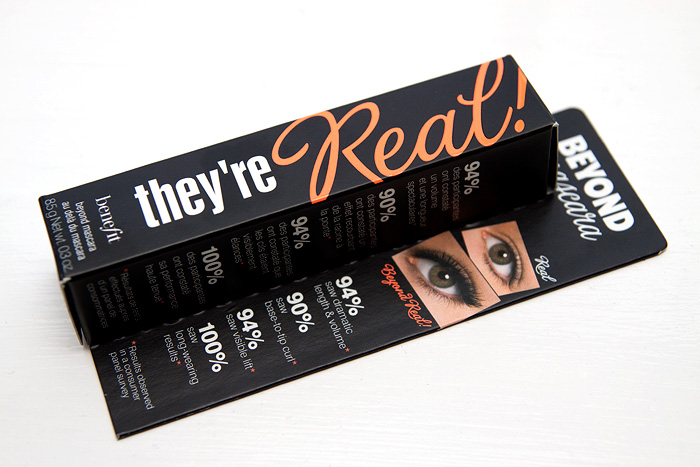 From the moment I had a sneak peek at the wand, I knew this mascara would suit my lashes.  My lashes are not very dark and quite fine but there's plenty of them and they have a good, natural curl.  I need a smooth mascara that offers tip base-to-tip coverage and doesn't clump to achieve maximum results.  I'm not too fussed about curl but it needs to stay put so I don't get transfer to my droopy upper lids.
This is a killer mascara in all the best ways possible.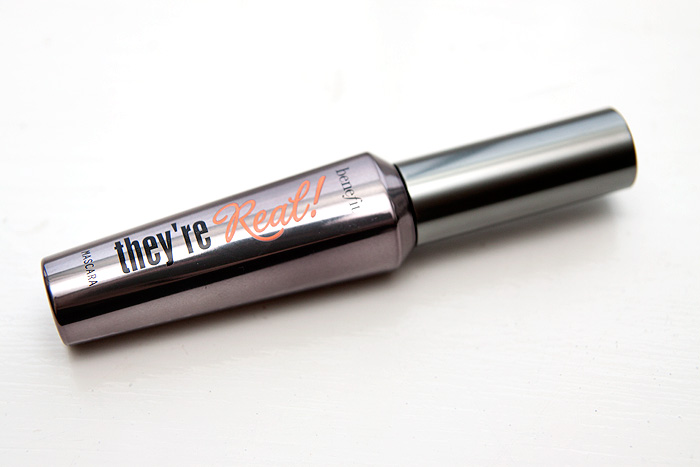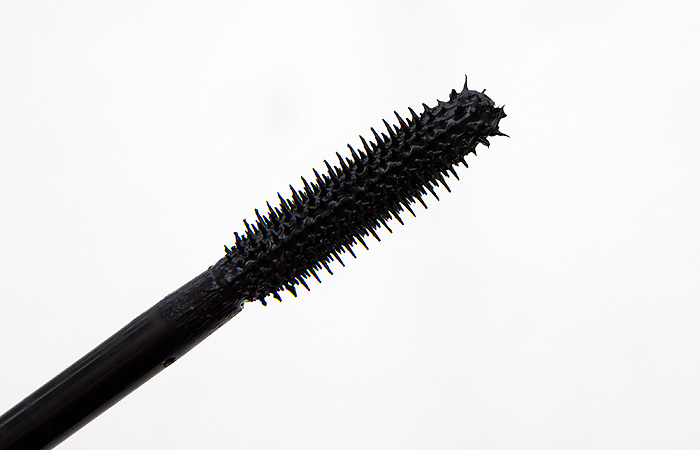 The brush is similar to the Boots No7 Exceptional Definition (another fav) mascara with the little trebuchet on the end but the formula is more impressive and long-wearing.  I don't get any flakes or transfer with They're Real! but it is a bit of a pain to remove.  I wouldn't even attempt it without an good makeup remover or oil-based cleanser.
Now for the most important bit… what point is a post on a mascara without some before/afters huh?

Please tell me I DON'T need to point out which eye has the mascara on!
I've also added this photo below from the end of the day so you can see how long-wearing it is.  No flakes, no droop… just as good as new.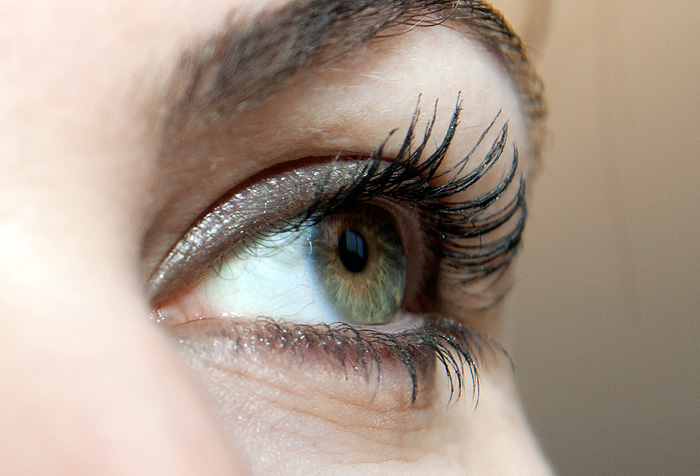 I'm having a good week of discovering must-haves!
Now, if you can't wait until the end of August for the nationwide release… Benefit are having a 1 Day Flash Sale on the 6th August where you'll be able to get your hands on it before anyone else.  See below for details and where to buy.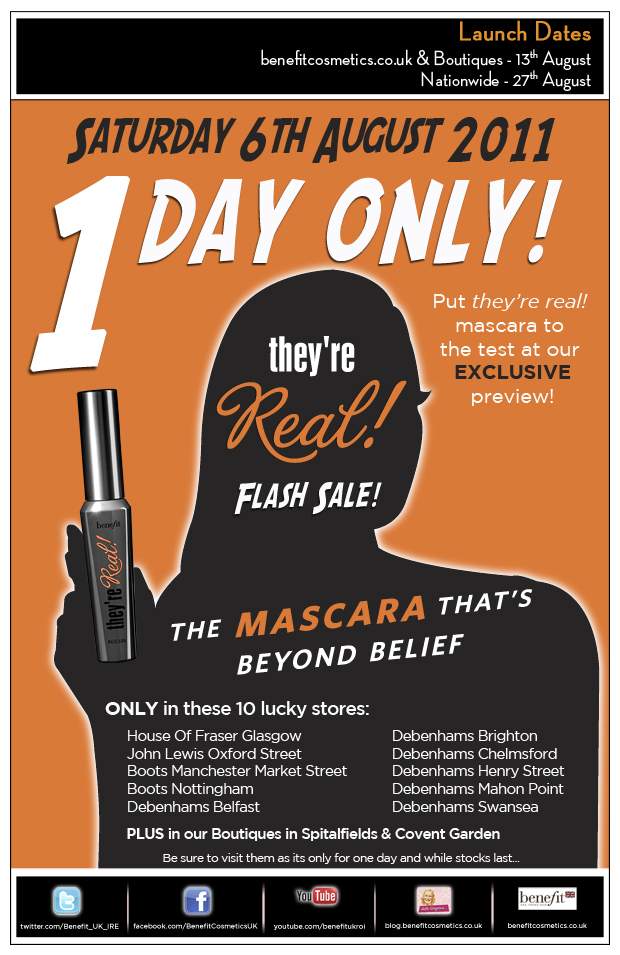 Benefit They're Real! Mascara has the thumbs up from me and will be released nationwide from the 27th August priced at £18.50
* press sample