As well as being partial to a good red lipstick, I'm also partial to a good red nail polish.  The best for me are those slightly retro creams that command attention and make you feel just that little bit sexier everytime you spot them!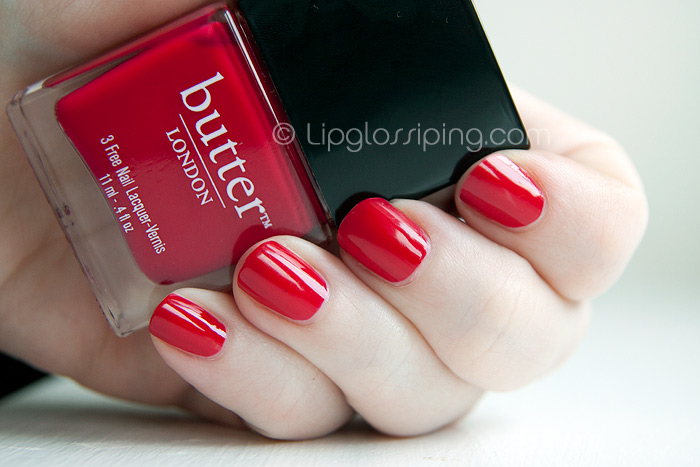 Butter London's Come to Bed Red not only has an awesome name… but it's an awesome red too!
It has an almost jelly-like finish which means that you'll need an additional coat to ward off a visible nail line but on the flipside is it's supreme shine and sweetie-like appearance.
Do you like your reds to be as bright as this?
Butter London Come to Bed Red is available to buy online priced from around £9.75