Seeing as it's blatantly not Summer anymore – the rain hammering at my windows is testament to this – I thought I'd show you a real Summery shade.  Just because I'm obtuse like that.  I said obtuse, not obsese, bitches.
Butter London's Fiver is a very, very pale pastel.  Not quite a green, not quite an aqua… it sits somewhere between the two.  There's a definite amount of blue in there to prevent it from looking full-on minty, making it a slightly more unusual shade than most.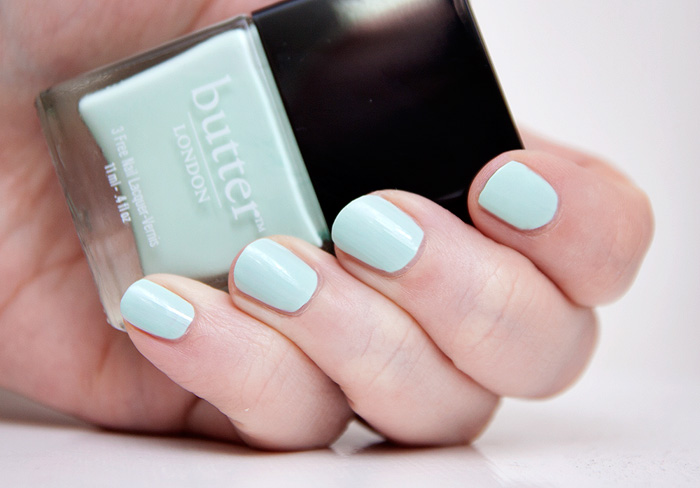 Application was a little streaky, after two coats it was *nearly* there but for me, needs a full three coats to make it presentable and completely streak free.  The formula was fine… easy to spread and dried rapidly.
It's not at all right for the season is it, do you wear out of season shades whenever the mood takes you?
Butter London Fiver is priced at £11.95 and available to buy online from powderrooms.com