… it should probably be one of these.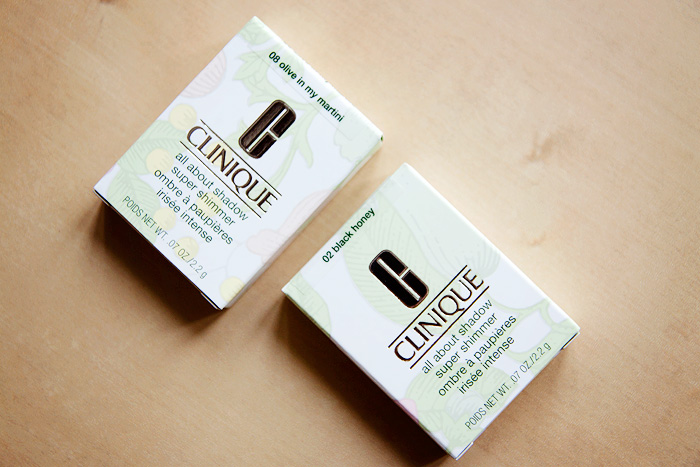 Now, I'm flagrantly shirking my own rules and responsibilities here.  These two eyeshadows turned up only yesterday and I'm bumping the review queue like a woman on a mission to enable.  Why?  Because these Clinique All About Shadow Super Shimmer eyeshadows* from Clinique are bloody gorgeous, that's why.
The 2.2g single shades are a dream for those of us looking for high pigmentation colour with a super-creamy texture.  If your eyelids aren't quite as smooth as they once were, please don't be put off by the "super shimmer" moniker… this is not disco ball glitz but a smooth shimmer with light-reflective qualities, it's all very sophisticated and grown-up!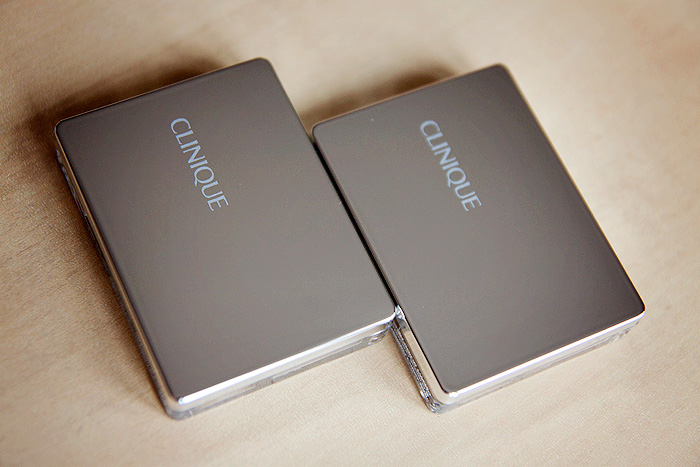 The acrylic packaging is rather bulky for the size of the pan inside, thanks to the included sponge applicator and large mirror.  Personally, I'd rather depot these into a palette… but Clinique haven't made this kind of DIY trickery particularly easy in this instance.
The super-soft texture does mean that you have to be careful of a little fall out, both when you lift the colour from the pan and during application, however… this is nothing that tapping your brush before applying won't solve.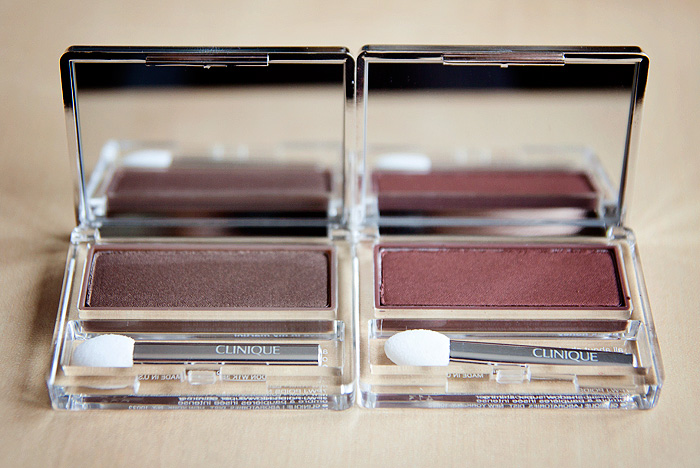 The shades I received are both sublime.
08: Olive in my Martini is much more of a dirty brown than a true olive… there's only a very little gold/green in there.  It's more of a hint at a neutral-green than anything more directly representative.
02: Blackened Honey would be a killer set against green eyes.  The warm tones are beautiful for Autumn, thankfully the kind of burnt umber that doesn't make you look like you've got pink-eye.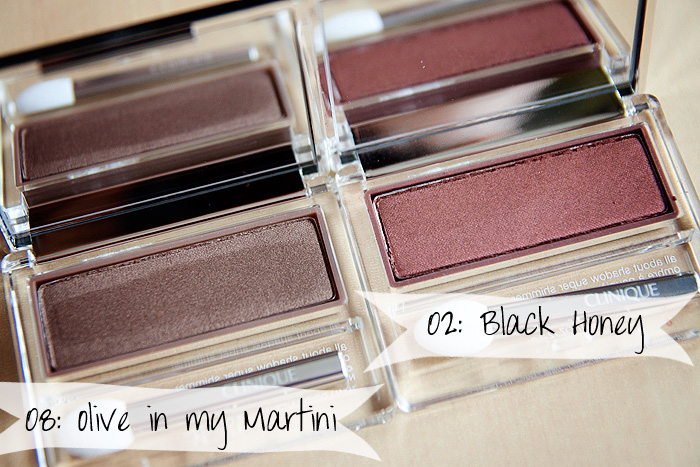 Now, I've only these for the one day but it's now lunchtime and I'm sitting here wearing Olive in my Martini.  It's been on my lids since just after 7am and despite the fact that I was too impatient to pair it up with an eye-primer… it's holding fast.
I doubt that it will last the whole day without a base underneath but Clinique have also just released their All About Shadow Primer for Eyes too, should you be reliant on extra long wear.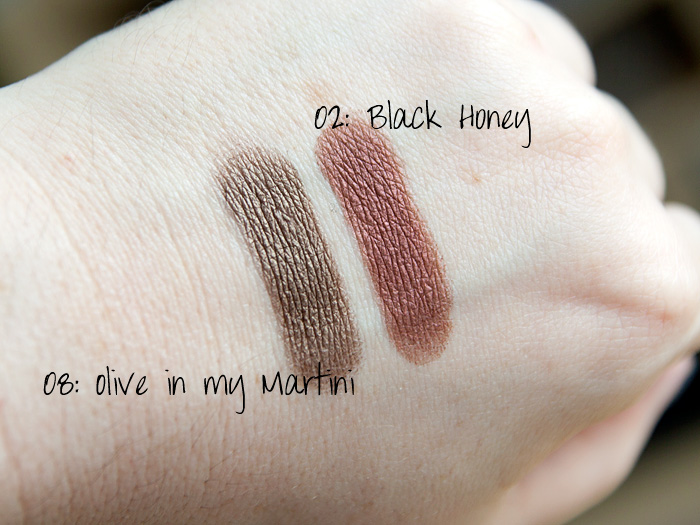 So, why am I so stoked by the new Clinique All About Shadow range?
Well, if the rest of the range is anything like these (and remember, these are the "super shimmer" finishes, I haven't tried any of the others)… you'll be getting great texture, super-blendability and high levels of pigmentation without sacrificing on a more sophisticated, non-glittery finish.
All About Shadow Singles are priced at £16.00 / €19.00 and available to buy on counter and online from clinique.co.uk

* press sample