I was generously invited backstage on opening day at London Fashion Week with Benefit Cosmetics who were sponsoring the makeup for the Jean-Pierre Braganza show.
I'll be doing a separate post this week on the makeup the models wore down the runway to complement his SS/12 collection but I wanted to share some backstage shots showing just how much effort and how many people go into making these fashion spectaculars run smoothly.
Remember, this is just hair and makeup.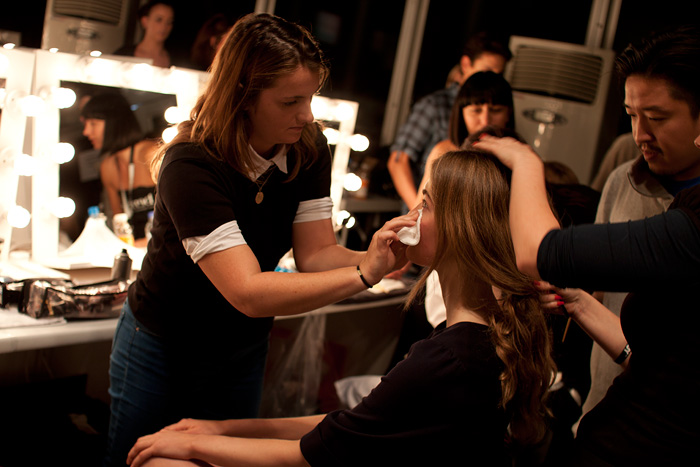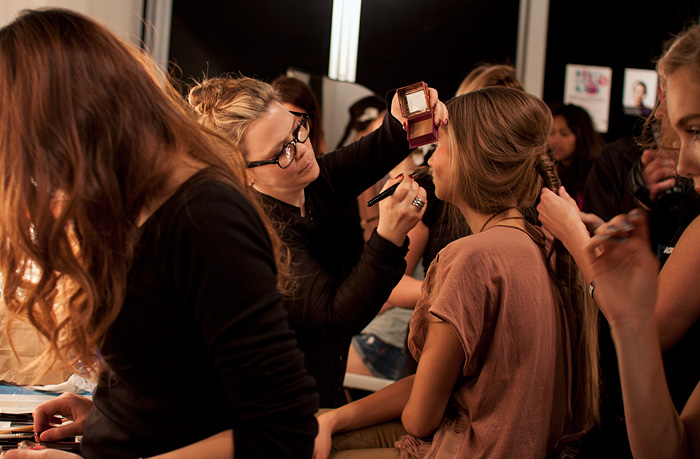 Makeup Artist Alex Byrne (and is that Benefit Hoola I see?)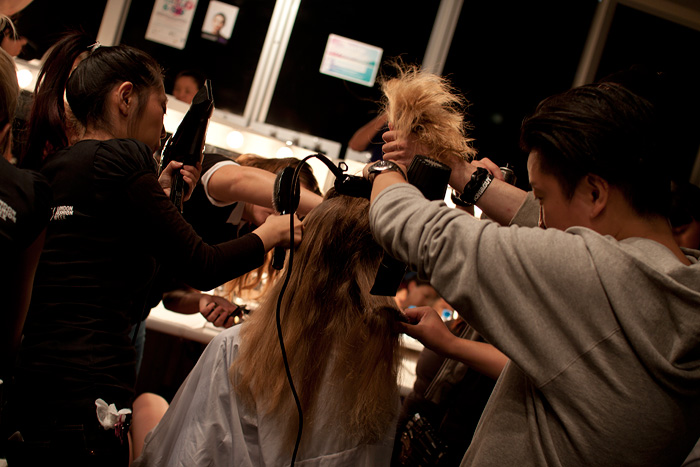 How many hair stylists does it take to… *insert punchline here*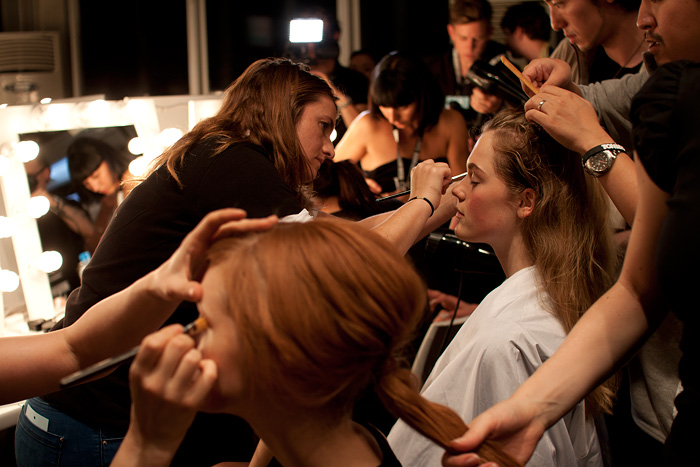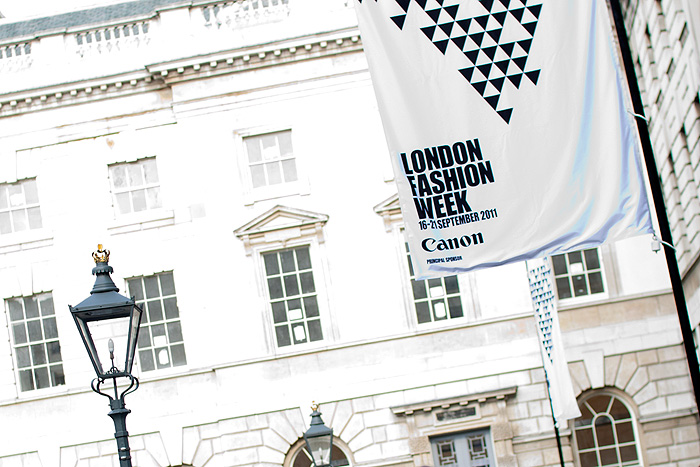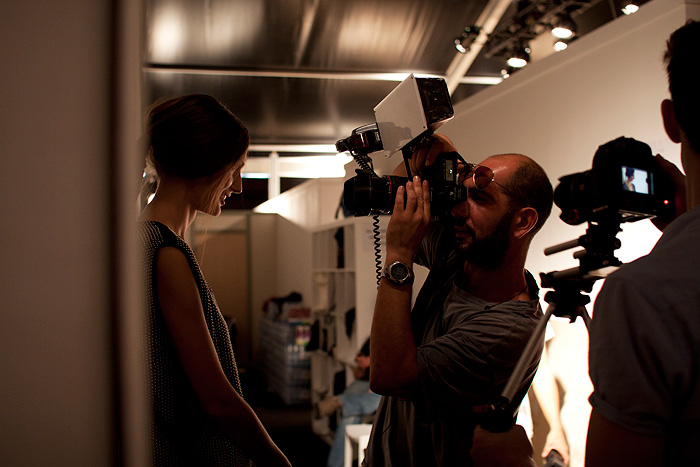 don't forget the nails!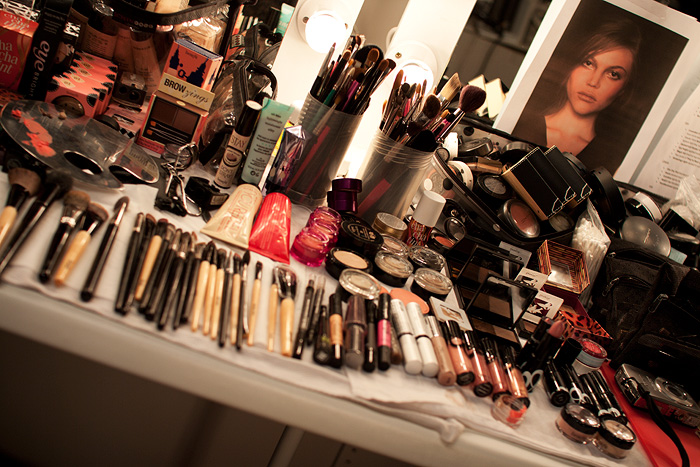 Backstage is hot, cramped, riotous and full of tension.  It's not a place for shrinking violets and if you want to spectate, you need to be aware of your surroundings so you can get out of the way, quickly.  All eyes are keenly trained on the clock, instructions are given and taken without questioning and there's a tangible sense of working together to get a million different jobs done.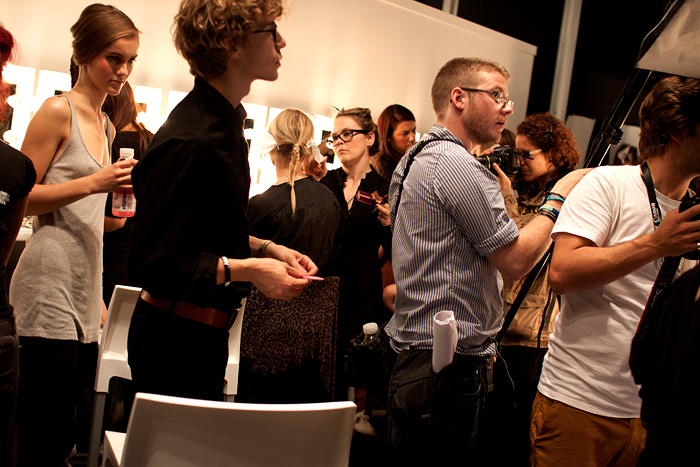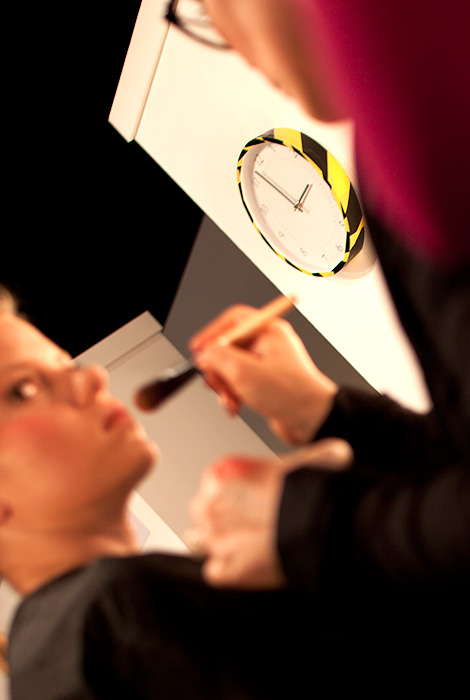 3 o' clock.  It's show time.
Come back tomorrow to see how makeup artist Alex Byrne interpreted a look to complement Jean-Pierre Braganza's graphical Spring/Summer collection.