Hermes Eau de Merveilles is a bottle filled with sunshine.  Not the kind of sunshine that you'd need a bikini, the latest Lindsey Kelk book, and a Flake 99 to make the most of but the kind of sunshine that comes out after the rain, refreshing your senses and reminding you that there's more to life than drizzle.  It won't warm you, stifle you, or make you feel inappropriately dressed in your new Autumnal knits because there's a briskness to it that fits perfectly with the falling of the leaves.
Although the fragrance has been around a number of years now, the luxury brand have – just a couple of days ago – released this limited-edition bottle version…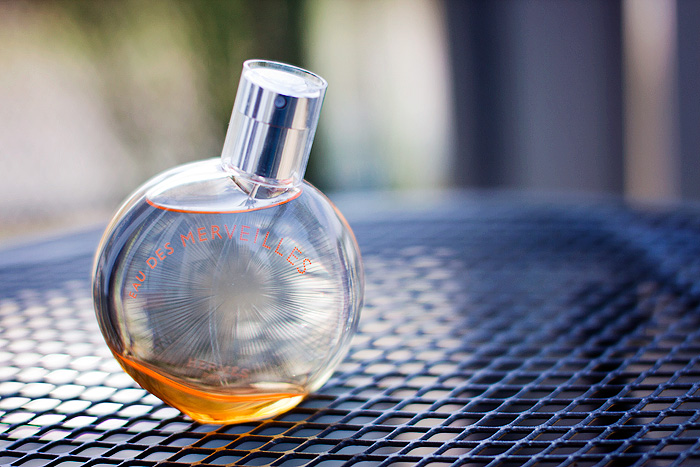 Water of Wonders as it translates into English, is marketed as a feminine fragrance but to my nose, it's perfectly unisex.  Infact, I think it would take a woman who really appreciates a masculine scent to fall in love with this one.  Beginning with a blast of orange zest (no juice in sight), it's invigorating and fresh… oceanic even.
Picture yourself stood in a Mediterranean orange grove, a couple of miles inland from the sea with the wind whipping around you, carrying the kind of saltiness that catches you by surprise each time you absent-mindedly lick your lips.  You can smell, taste, and hear the ocean… but you can't see it.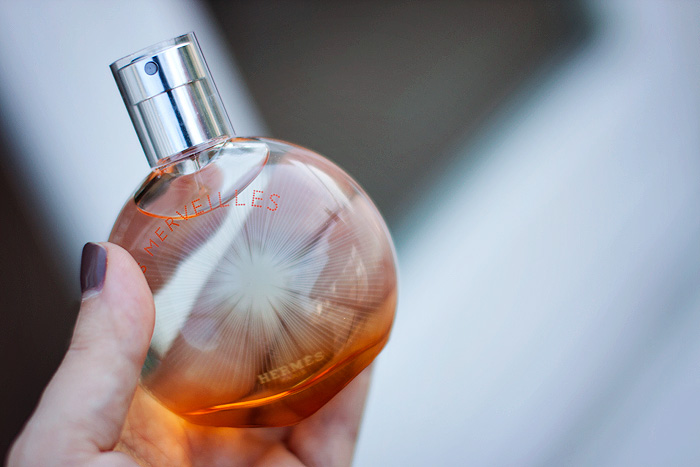 An off-centre bottle for an off-centre perfume, this is probably one of the most skin-loving scents I've ever worn.  It's sheer but resolutely there and rather than blend in with your own chemistry, it takes charge… mutating your own "smell" to suit its subtle agenda.  Once it feels it's achieved this pitch-perfect takeover… it clings.  And then it clings some more, wearing close to the skin and giving gentle but reassuring hints as to its presence.  Beautifully dry, a wee bit mossy, it feels like an uncomplicated absolute.  It just is, it just exists…
Perhaps you don't want to smell floral, perhaps you don't want to smell juicy… instead, you want to smell lightly spiced…. a little outdoorsy without the heaviness of a typical woody fragrance.  Salty and fresh, clean and unsullied.  In that case, Hermes Eau des Merveilles has you covered.
The Limited Edition Eau des Merveilles is now available at selected department stores Nationwide, priced from £65.50 for 50ml.
* press sample