Introducing Sleek's new Sunset Palette, I would link you to the website.. but I can't find the palette on there… infact, the website seems to be thoroughly out of date.  And just how long does it take to build an online shop?
Anyway…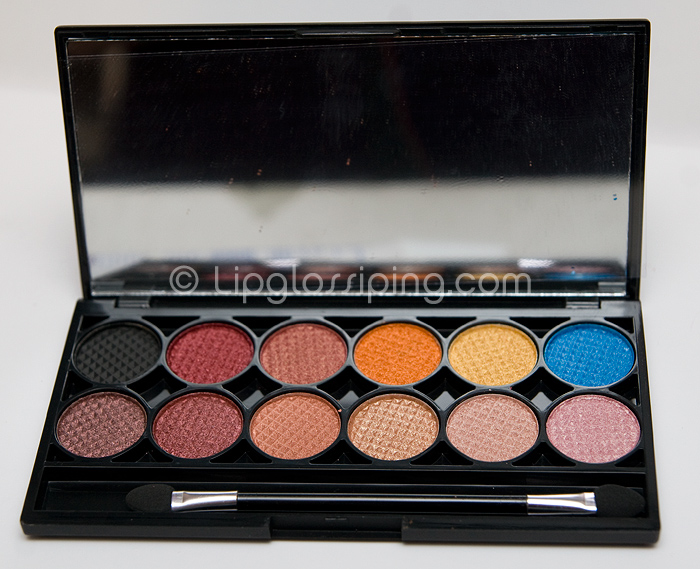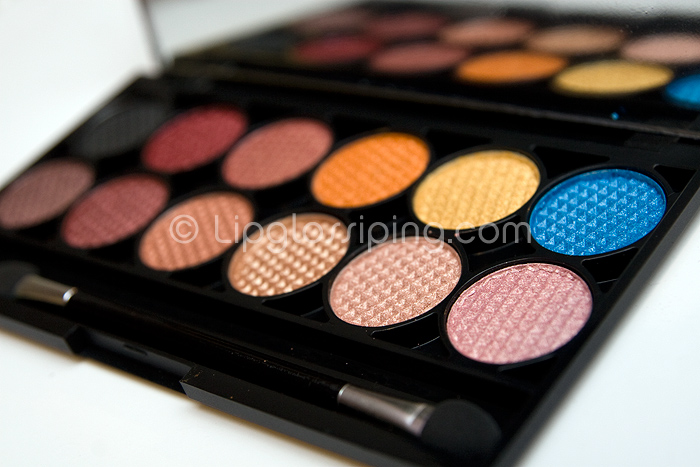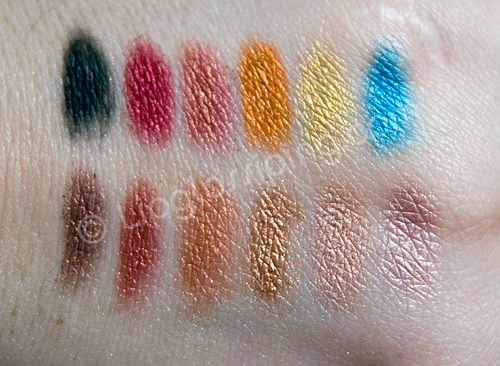 I had absolutely no intention of buying this.  I'm a cool toned kinda girl, especially at the moment… I'm all about the greys, mauves and silvers.
However, whilst buying the Graphite palette… I couldn't resist a sneak peek inside this one too.  Oh my!
I will probably never wear the blue or the bright orange (I know, I know – they're the bestest ones)… but they're just not me!  The others are deliciously wearable metallic shades that will be put into use immediately!
Absolute stand out shades for me are: Top 2nd from left (cranberry colour), bottom far left, bottom 2nd from left and bottom 3rd from right.  If you're a neutrals girl the palette is easily worth the cost for those 4 shades alone.  Although the cranberry shade looks bright, (and it is..) it blends out smoothly making a gorgeous subtle crease colour.
I'm very happy with this palette, and delighted that it's made it into the permanent collection – good job Sleek!