New for this season, Clarin's Mineral Eyeshadow in Smoky Plum is a beaut.  But then I would say that, it's a gorgeous, mauve-toned taupe… just the kind that gets me far too excited about eyeshadow.   Clarins make some of my favourite eyeshadows, they're generally on the sheerer side… something that I've grown fond of as I've gotten a little older.
They also do light-reflecting without any of the over-the-top-shimmer that you'd expect from a more metallic finish.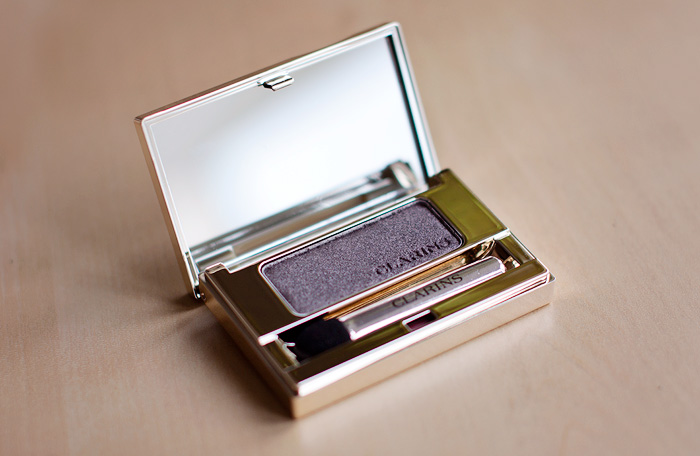 Smoky Plum delivers a nicely-textured formula that can be used either wet or dry.  To be honest, I rarely use my eyeshadows wet… for a day to day look, I almost always use a sheer wash of colour over the lids with a staple darker matte in the crease for a little definition.  Nowadays, I don't get much more adventurous than this, so I look for longer-lasting formulas that deliver a subtle sparkle.
This little Clarins number does what it says on the tin, in a shade that I'd wear day in-day out with no grumbles at all.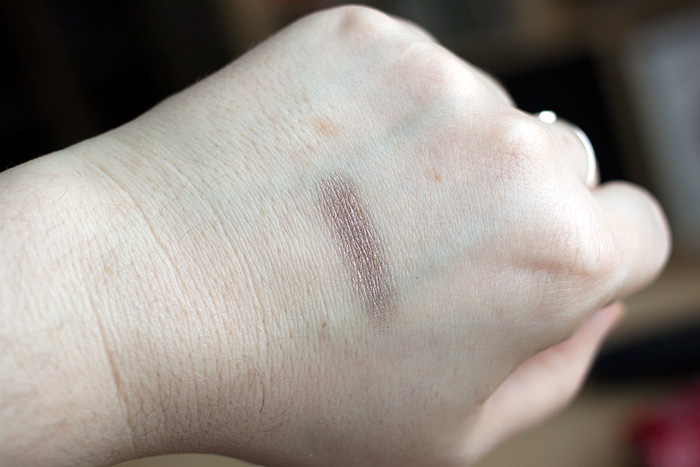 You should be able to pick up on the sparkle in the above swatch, this is one swipe… it can be built up in intensity… but not by a huge amount unless you apply it with a damp brush.  If you're looking for some power-pigment, my advice would be to steer clear of Clarins but if you're looking for something eminently wearable, non-aging, and long-lasting… do give the Clarins Mineral Eyeshadows a second look, this one particularly if you want a beautiful cool-toned neutral.
Clarins Mineral Eyeshadow in Smoky Plum is priced from £13.60, available to buy online from escentual.com and on Clarin's counters (£17.00) nationwide.
* press sample
if you liked this post, please don't forget to check out my subscriber options, here