I freaking LOVE the name… who the hell doesn't want to be the Diva of Geneva?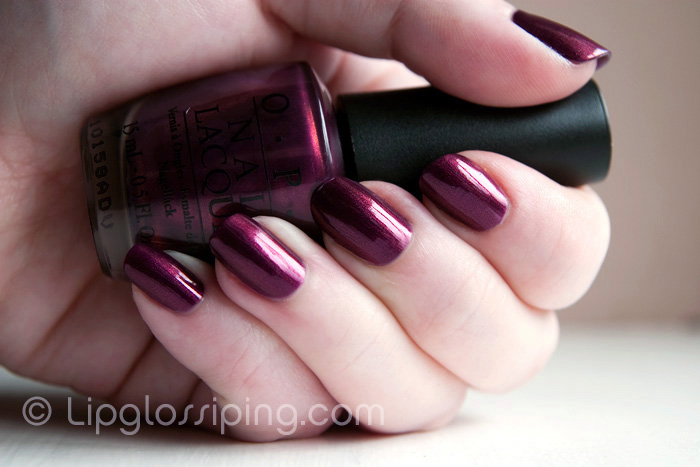 This is the only one from the Swiss Collection that really shouted to me… my "maybes" list is longer, but I've mostly plumped for China Glaze Vintage Vixen shades for this coming season.
Diva of Geneva is a beautiful red based purple…. it almost looks pink in some lights.  A perfect shimmer finish that really complements my skintone, I'm gonna get a lot of wear from this shade.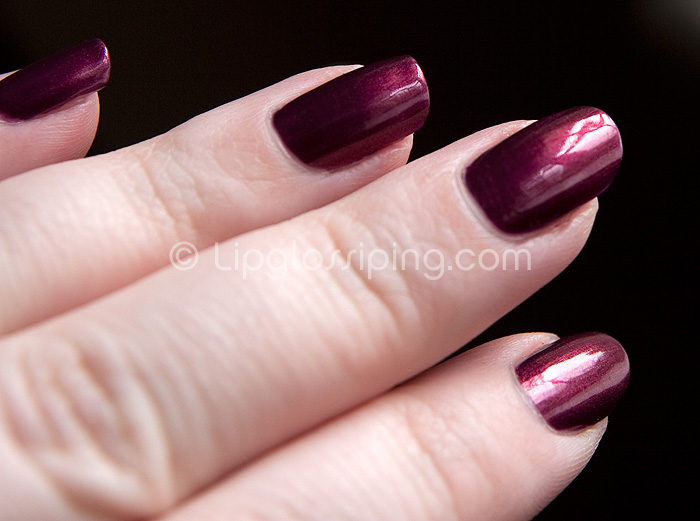 3 coats for a perfect finish, 2 if you're more heavy handed.  Drying time was fine and it was a joy to remind myself of the OPI brush… lovely application.
I picked this up from one of my favourite U.S. eBay sellers: BeautyZone2007 who is one of the best for combined shipping charges.
What are you lemming from the O.P.I Swiss Collection?