I'm subscribed to KGBDeal updates and this one landed in my email inbox yesterday…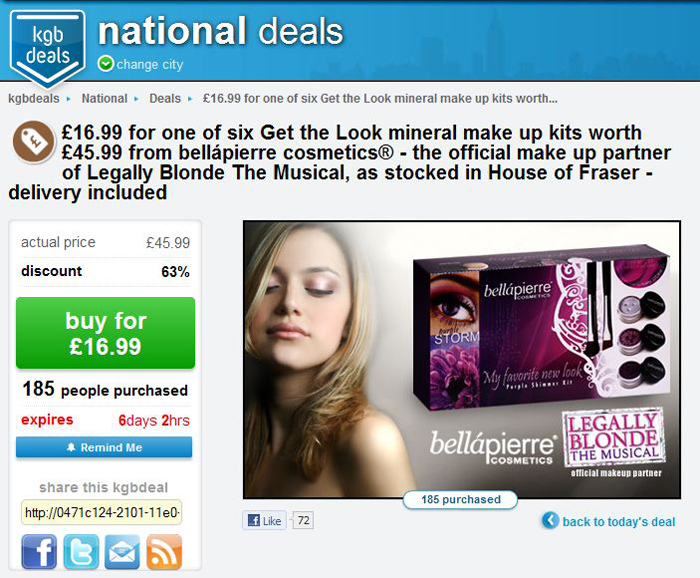 these eyeshadow kits for £16.99 (p&p inc. in the price).  I have a couple of Bellapierre single eyeshadows already but have never tried the makeup base (which appears to be a cross between a pigment mattifier and primer) or any of the brushes.
So what do you get for £16.99?
Kit Includes:
• 3 Shimmer Powders (2.35g)
• 1 Make Up Base (8.5g)
• 1 Liner Brush
• 1 Oval Eye Shadow Brush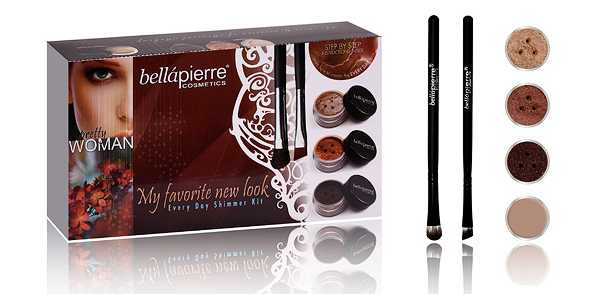 Bellapierre website, the kit ordinarily retails for £39.99 which is a saving of 63% over the original price.
The colour choices are as follows:
the deal, it's available for the next 6 days only.
I thought it might be useful to include a swatch (dry, no primer) of the Bellapierre shadows that I own, so for your viewing pleasure: Jadoo and Celebration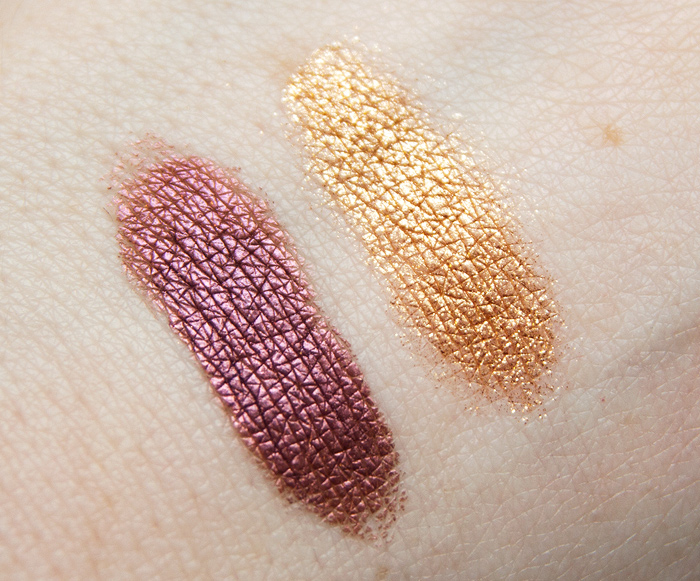 .
Will you be taking advantage of the KGBDeals/Bellapierre offer?