Give it a couple more months and we won't need to use blusher.  The faux Jack-Frost-has-been-pinching-your-cheeks look will be served up daily by Mother Nature.  In the mean-time, Clinique have a rather lovely solution to inject some colour into our cheeks!
First things first, it's a thing of beauty in the pan.  I mean, look at it.  Look!  I never tire of pretty makeup…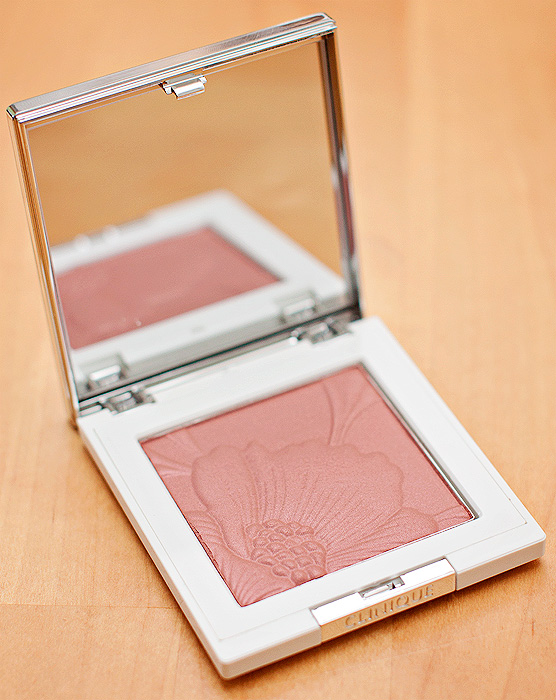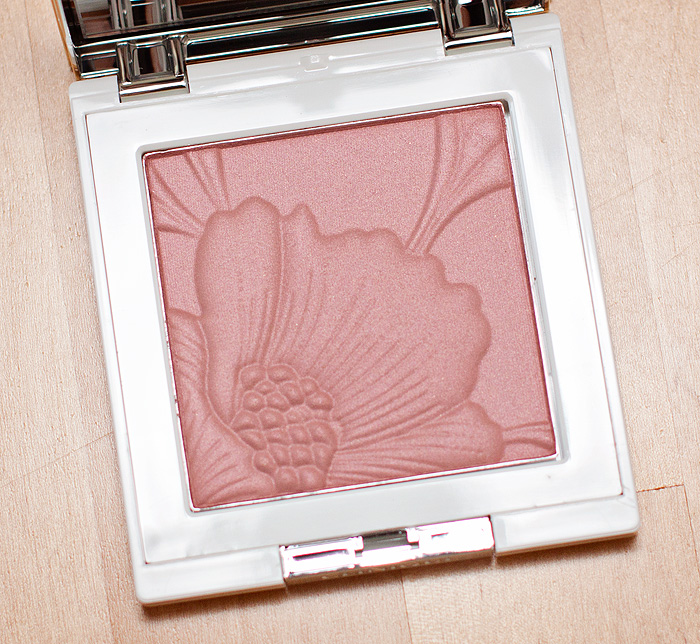 Considering I struggled like hell to cut out pastry leaves that actually looked anything like leaves for the top of my apple pie last week, you can colour me impressed by Clinique's ability to craft a bleedin' poppy into their blusher pans.  You don't want me to spoil that pristine surface do you?
Tough.  Here's a swatch: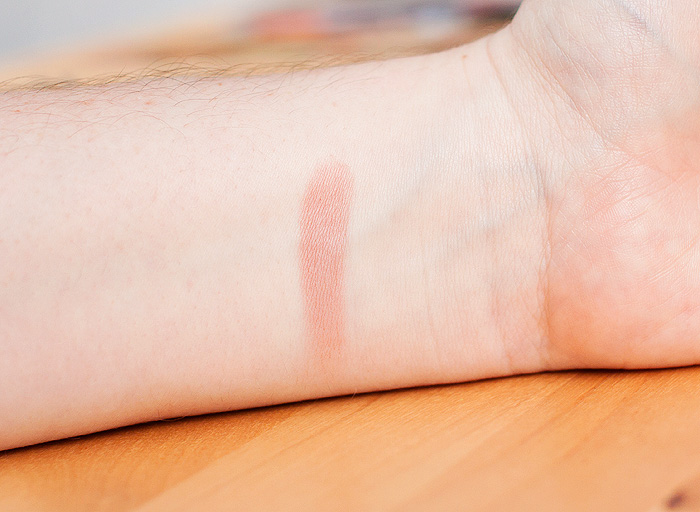 Plum Poppy makes for a soft-neutral shade with enough pink in it to ensure that it's a flattering choice for cool skin-toned girls like myself.  The pink keeps the colour looking fresh, rather than muddy as some plums (including the much-loved NARS Sin) tend to turn against my complexion.  There's a slight iridescence to the formula that translates nicely once on the skin, giving a subtle highlight without any over-the-top shimmer or sparkle.
The texture is soft and picks up easily on a brush.  For application, I prefer to use a stippling brush… just for a lighter touch as I do tend to be a little heavy-handed and Plum Poppy doesn't take too much effort to build into a natural-looking flush.
The brand actually market this as an "all-over color" as well as a blush, meaning that you could… if you wanted to…. wear this all over your face.  In my opinion, it's far too pigmented for that kind of application but hey, whatever tickles your pickle!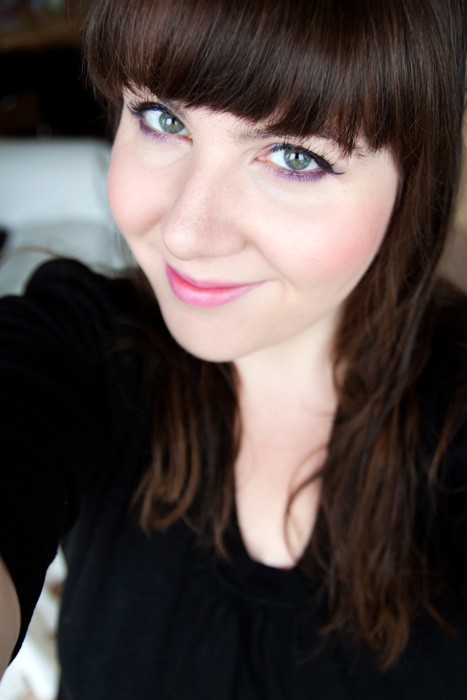 Clinique Fresh Bloom All Over Color in Plum Poppy is priced at £26 and is available to buy on counter and online at johnlewis.com
* press sample