If you've been into a TKMaxx store recently, you might have spotted some lovely goodies from Sue Devitt.  I was alerted to the discount store's recent haul of premium cosmetics by the lovely Wordbird on Twitter who only had to mention the eye pencils to have me running to my nearest store.  If you don't know about the Australian brand (and the makeup artist behind the name), let me quickly tell you a little bit about it.
The brainchild of international makeup artist Sue Devitt, her brand was born from her love and experiences of travelling around the world.  You may recognise many of the shade names as global locations (particularly some lesser-known Australian ones!) that she has visited throughout her career.  The line was based around an idea to bring together the benefits of nutrients, vitamins, and minerals alongside a colour palette of cosmetics.  In the UK, the brand was sold in Fenwick, and Harvey Nichols but alas folded earlier this year.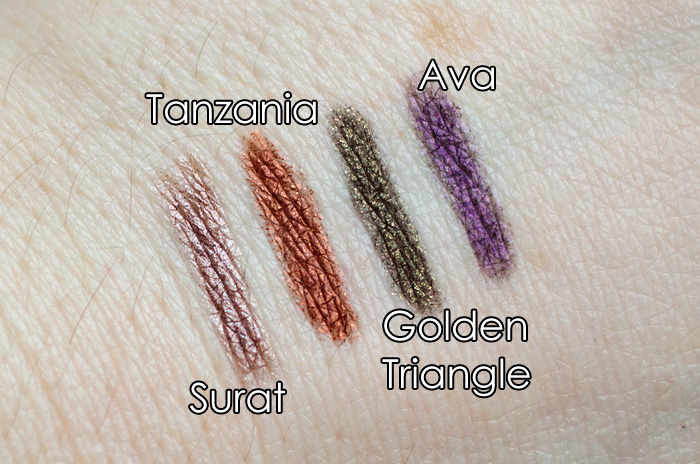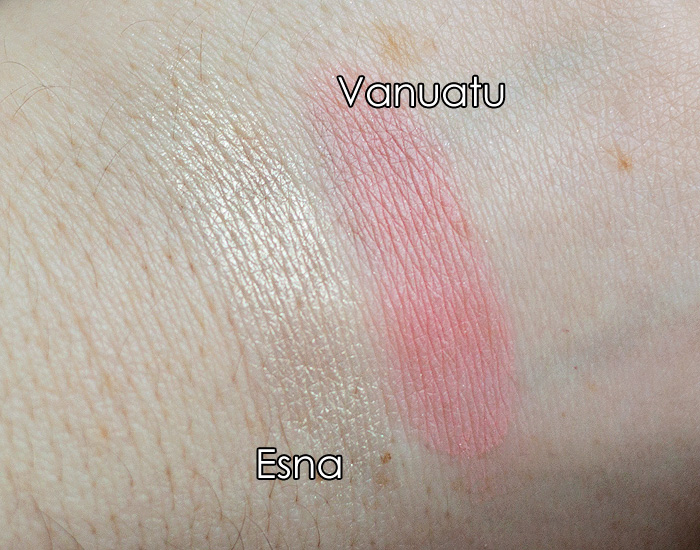 I've only really had a quick play with the pencils which are creamy and richly pigmented.  They move about fairly easily and the chubby format dictates a slightly more lived-in look but I'm loving using them as all-over eye colours and smudged under the lower lashline for a more informal wear.
The foundation has a ton of slip and feels lightweight on the skin, you can see that the shade Tanami is more my Summer colour so I'd suggest it as a good match for a NW20.  It delivers a sheer finish but doesn't feel too drying on my parched skin.
The eyeshadow and blush, I've yet to wear but both feel finely-milled with a decent pigment and a soft, almost creamy (powdery) application.
Have you spotted the Sue Devitt range at TKMaxx?  Picked up any bargains?