Del Sol have been around in the US for a while.  I first heard about them from my friend Julia but now they've landed in the UK!
UV activated, they change colour in the sun… a great talking-point for summer BBQs!
I was sent the shade Spike to try.  Here it is before sunlight….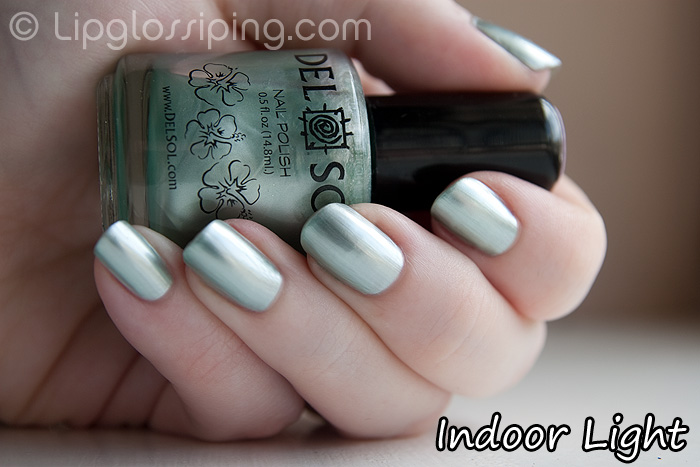 A metallic, seafoam green which needed 4 coats to achieve opacity.  No problems with application, but it did take a while to dry…
And here it is after a little dose of sunshine!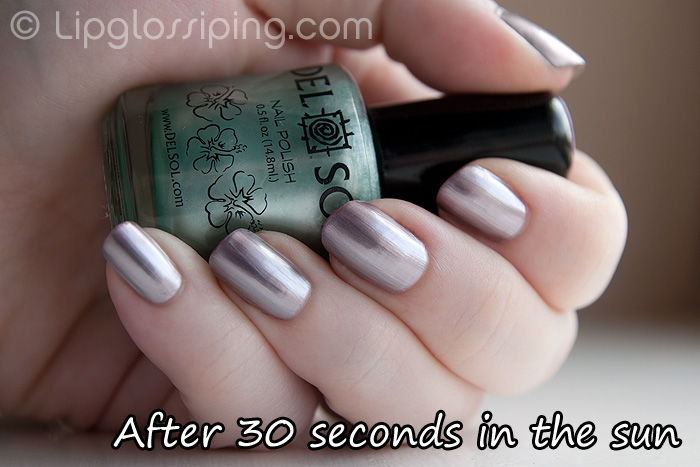 It transformed into a silvery pale lilac!
At £10 a bottle  from JinnyRainbow, I think they're too expensive.  The fun factor can't be argued with and Ruby Slipper (scroll down) looks like it may be a bit of a must-have from the range.  But at that price, I can't say I'm desperate to add more to my collection.
Have you tried colour changing polishes before?  What ya reckon?