Let me give you a quick rundown of The Body Shop event I attended a couple of weeks ago… I'll point out a few new product highlights, but the full reviews will come soon!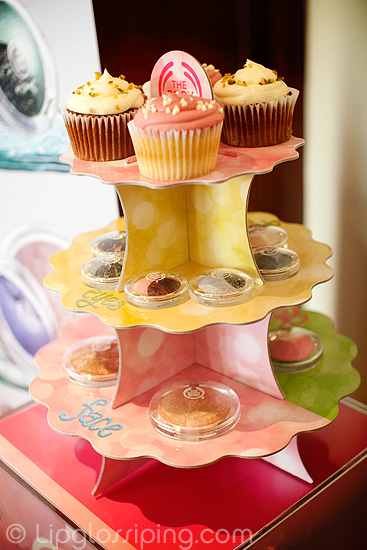 Cupcakes and makeup, it doesn't get much better than this!  8 eye colours, 4 face products… all baked and very pretty indeed!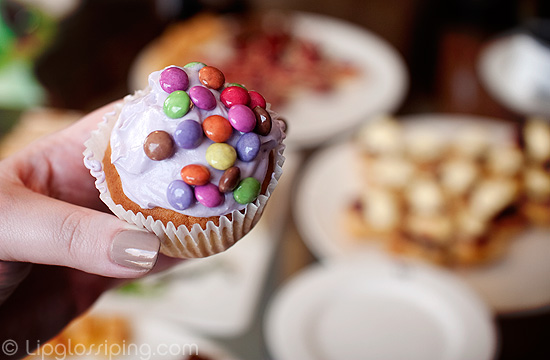 Superfluous… but look what Cosmetic-Candy made me!
She presented it to me really sweetly, but then turned nasty.  "Eat it then"… "Go on, I MADE IT for you".  Proper sinister like….
I didn't want to stuff my face with cake it infront of all my blogging peers!  Can you SEE how many Smarties the bitch piled on it?  It's totally clear to me that she just wanted to sabotage my street cred and watch me throw smarties all over myself and the floor whilst looking like a greedy fat bitch infront of everyone.
When she wasn't looking, I hid it behind a bottle of shampoo.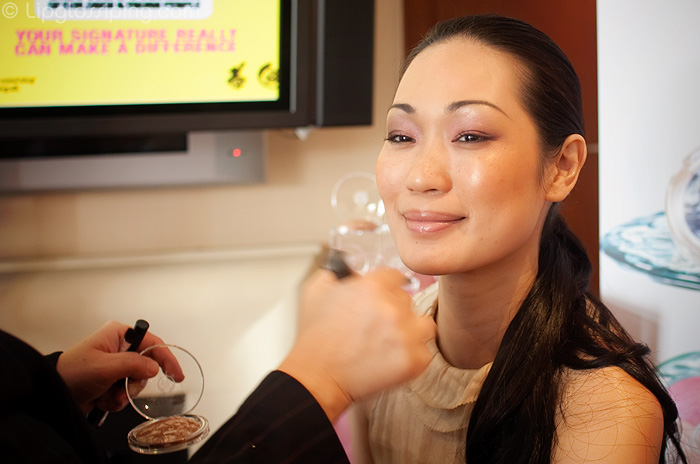 Chase Aston worked his magic on two delightfully beautiful models.  Here he is, demonstrating one of the new Bronzers from the Baked to Last summer collection.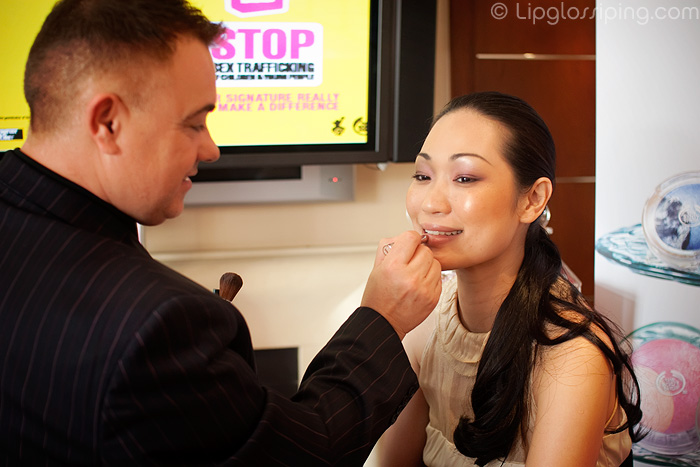 Such amazing skin!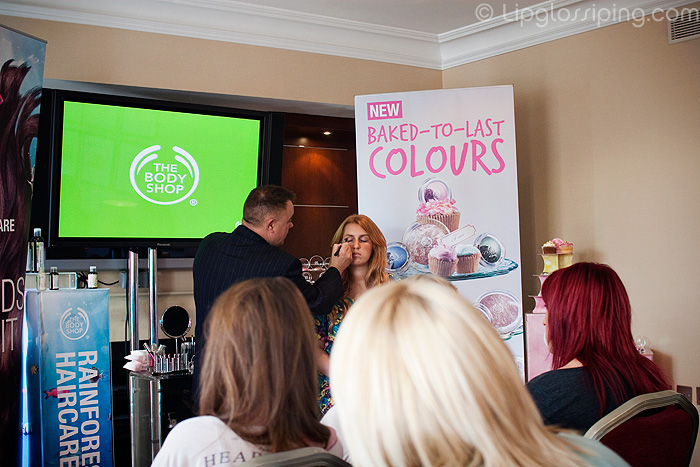 The Baked to Last Lineup…
I've already vented my spleen on the new Body Shop Baked to Last Eye Colours…. they don't do it for me at all.
But the blushes and bronzers?  A different story altogether.  I'm really enjoying using them.  I'm writing my review now, but it's still in draft… watch this space!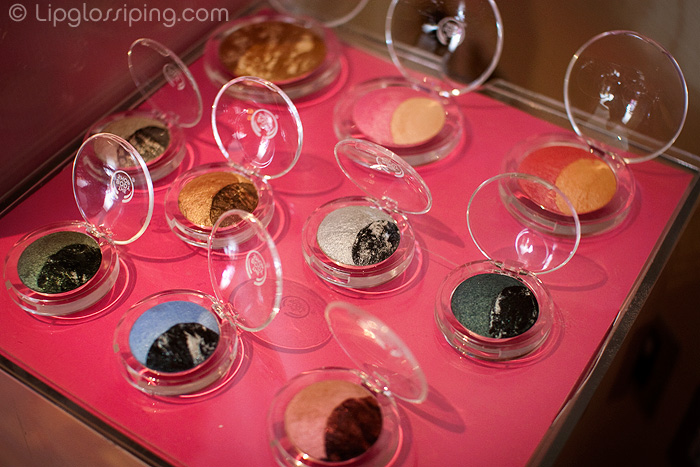 New Haircare!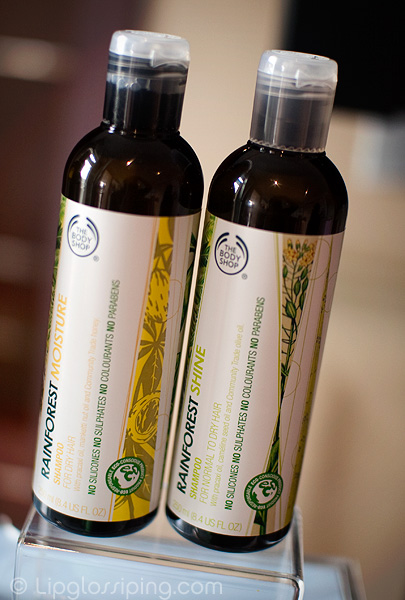 Yes!  The Body Shop's beloved haircare range is getting a revamp with a view to being more ECO Friendly… this means, no silicones, colourants or parabens – thereby protecting aquatic life from our toxic haircare that we flush down the drains daily.  Also coming soon will be new Hair Butters, intense nourishment built along the same lines as their current top sellers, the Body Butters!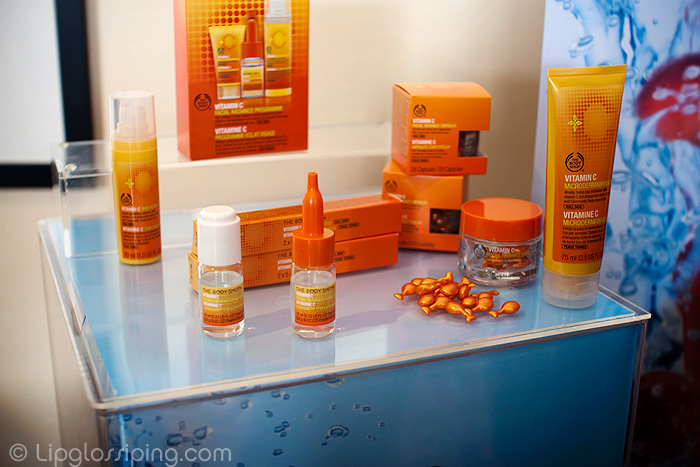 The ever-popular Vitamin C range will have to squeeze up and make some room for these new inclusions!
New additions include: Eye Reviver Duo (double ended wand for instant pick-me-ups!), Skin Radiance Capsules, Skin Radiance Powder Mix (super innovative) and Microdermabrasion.
It was a lovely afternoon and good to hear about and discover all the new things that The Body Shop are planning to roll out over the next few months.  I'll be back with further reviews on the products very soon!