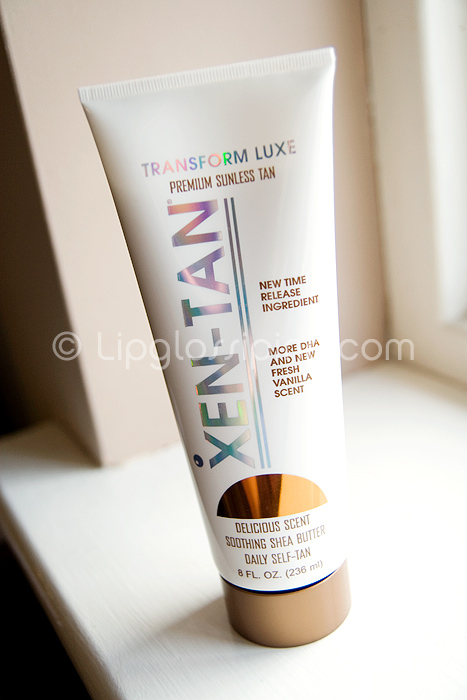 I was sent a tube of this to try after I couldn't fit in a proper salon tan job on my last London visit.  I've bored you all senseless MANY times moaning about my uber paleness.  I know that pale is kinda 'in', but that's porcelain pale… smooth creamy ivory skin. Which, I don't have.
I have blue pale.  Blue pale with red blotches.  Combine that with bingo wings and you have some sexy upper arms right there.
Having said that, I'm scared of anything that darkens my skin.  Bronzer, fake tan, eating chocolate biscuits without a plate… soooo I've kinda put off using this.  Every time I went to crack it open, I'd remember some important thing I had to do in the next few days and screwed the lid back on terrified of appearing in public looking like a satsuma.
Well, I couldn't put it off any longer. 'Cos I have nothing to do for about a week. Enough time for any hideosity to fade if something went wrong.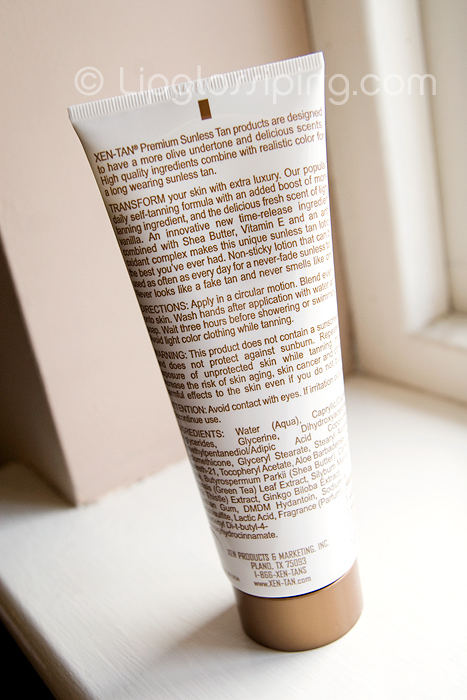 Xen Tan is widely regarded as one of the best faux tanners on the market (don't you prefer the word 'faux' to 'fake'?), The manufacturer's say:
Transform has been developed especially for today's growing gradual tan market, giving the same delicious daily dose of moisture you've come to expect from Xen-Tan but with an extra boost of tanning ingredient to deliver a silky smooth olive glow. With a wonderful fresh vanilla scent, its advanced formula means fewer applications are needed. Apply just like an everyday moisturiser for sun-kissed skin that's streak-free, sumptuously soft and never ever orange.
Can't go wrong then can I?….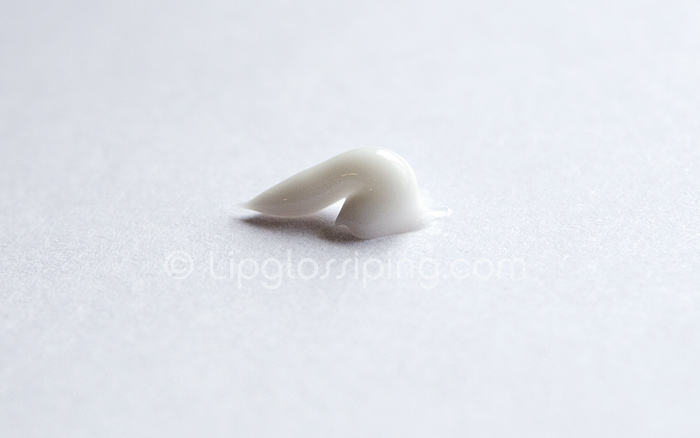 I did it. I grabbed the bull by the horns, or the um bottle by the lid and just. did. it.  I'd bought a tanning mitt in preparation and used that to apply.
The cream goes on smoothly and does feel quite moisturising.  The scent is heavenly!  True vanilla with no biscuits in sight!
I finished in less than 10 minutes and washed my hands like I was supposed to.  Unfortunately, I then forgot to apply he stuff to the back of my hands after washing them (what a n00b).  It's ok though, it just means you guys get to see how natural and un-orange the colour is on me.
I went to bed slightly sticky, but still smelling full on like a tasty vanilla pod.  I woke up, bronzed, gorgeous healthy looking and stinking of a 1 year old hob nob.  I jumped in the shower and emerged all clean-smelling again!
I love the tan.  It's a beautiful golden olive tone with no hint of orange.  I keep catching sight of myself in the mirror (oh ok, *looking* at myself) and it seems very strange not to see a big pasty face looking back at me.  I really look about a 100% healthier.
I need to get this application malarky down.  For a first attempt, I'm happy.  I exfoliated and moisturised the day before tanning and that seemed to work well to avoid dirty looking knees and elbows (Thanks to Saskia for the tanning tips!).
I think I've shamed myself enough this week with my dodgy hair… but… here, have a pic of a bad tan line.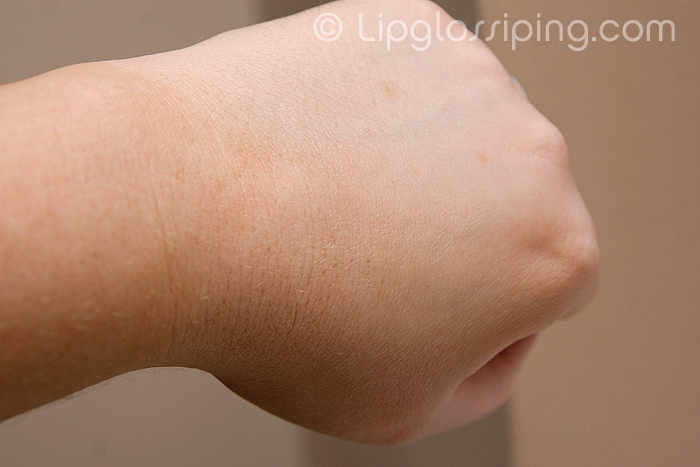 I dunno what's with the perfect v… but anyway, the photo is more to demonstrate the lovely shade of tan I am rather than my inability to remember simple bloody instructions.  And incase you were wondering, I've worn foundation on my hand today to minimize my mark of stupidity.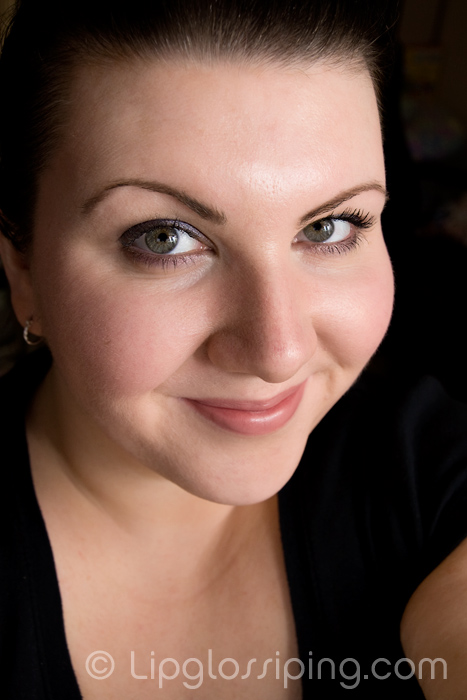 See, S.M.U.G
I was nervous putting it on my face, really nervous!  I waited till the mitt had a small even covering of cream and I don't think I used very much at all.  Infact, for the most part I think I over applied.. considering how little product I applied to my face and how even it's come out, I probably need to use about 1/2 of the product that I initially applied to achieve a good result.
I'm so happy with Xen-Tan and I've shocked myself by how good a job I've made of it (forgetting the hands for a moment) there are no streaks, blobs or any other tell tale signs of tanning fakery.  I may well become a bit of a tan addict, although I'm intrinsically LAZY, and self-tanning takes dedication.  Regardless, I'll be buying a bottle of this for the summer!
Xen-Tan Transform LUXE is £23.95 for 236ml.
Xen-Tan is available from Selfridges, Harvey Nichols and House of Fraser stores or visit www.xen-tan.co.uk