I liked this delicate combo of Beauty UK's Smokey Lilac with OPI Golden Rainbow on top.  A dusting of holographic sparkle always goes a long way to brightening my day!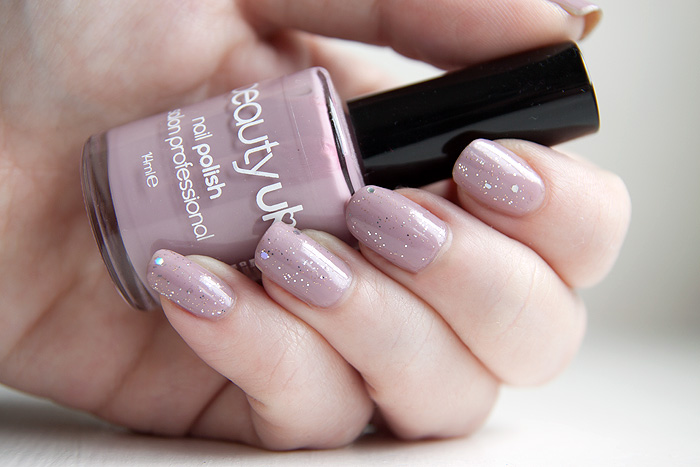 Of course, the Beauty UK polish is a bargainous snip at only £2.49 a bottle, though I believe that OPI's Golden Rainbow might be a little harder to come by I'm sure that the effect can be reproduced with something like Northern Lights Holographic Top Coat.
The above mani shows three coats of the Beauty UK and a single coat of OPI Golden Rainbow.  Pretty!
What are you wearing on your nails today?