The beauty blogosphere is buzzing right now with nail junkies across the UK enjoying Collection 2000's "Hot Looks" range of polishes.
There are some fab 80s inspired shades and seeing as Button Moon was one of my fav shows as a tot, I had to pick up it's nail polish counterpart!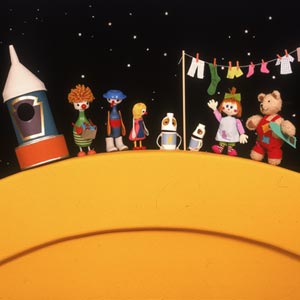 Button Moon is a mint green creme that randomly reminds me of Rennie Soft Chews.  It's a fun colour and fairly chalky in appearance.  Application wise, it achieves opacity in one coat, but needs two coats to even out the streakiness it suffers thanks to it's pretty crappy brush.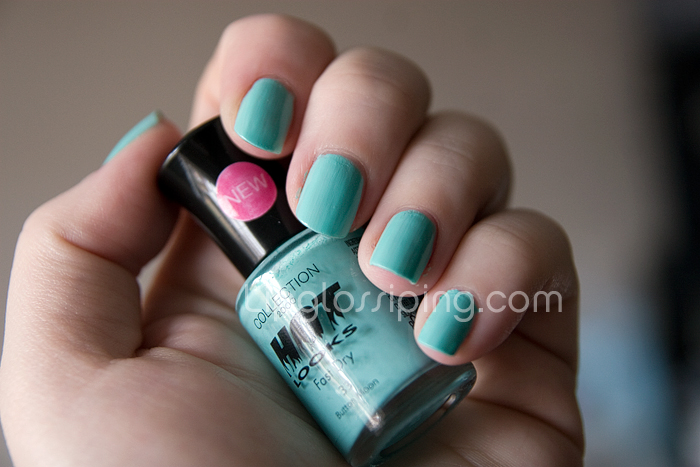 The "Hot Looks" range claims to be fast drying, a claim I would take slight issue with.  Yes, the surface doesn't stay tacky for very long at all… but the risk of smudging remains for a good half hour after application – not one to apply 15 minutes before bed unless you want lovely imprints from your bed sheets on your tips!
The picture shows the streaking fairly well, but I believe the culprit of this is the brush rather than the formula, so can easily be remedied by using another brush instead.  I should also note that the picture was taken without a top coat applied.
At £1.75 a bottle (they come in a super fab mini 8ml size) and despite the faults I've noted, I still think the range is a bit of a steal – ideal for trying out some funky colours.  They're also currently on offer in Superdrug at the moment (2 for £2.99) – get 'em while they're hot!  *snigger* Hot, "Hot Looks", gerrit?
[starreview tpl=14]