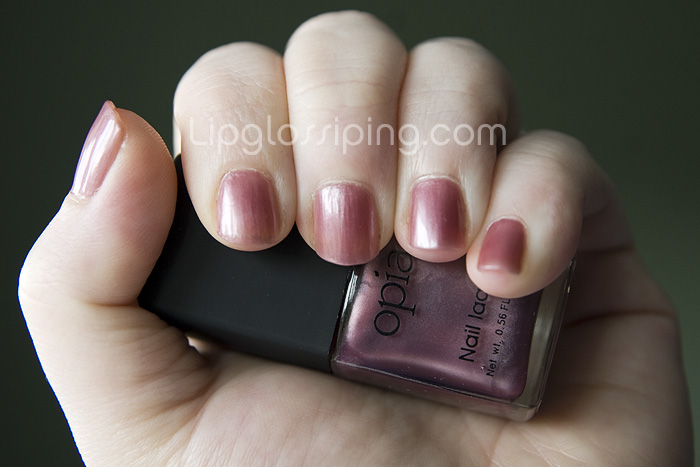 Yes it's ridiculously cheap, yes it's a lovely colour for pale cool toned skin.  No I won't be applying it again unless I develop a masochistic streak.  5 coats…. 5 coats of colour (with another base coat inbetween), I kid you not and I can still see through my nail tip if I hold my hand to the light!
I have another Opia polish in Navy and that's an absolute dream in terms of opacity (almost a perfectly smooth 1 coater)- so for a solitary £1 it's always worth a punt if you see a colour you like.  Unfortunately, I can't find any reference to the name of the shade of this polish.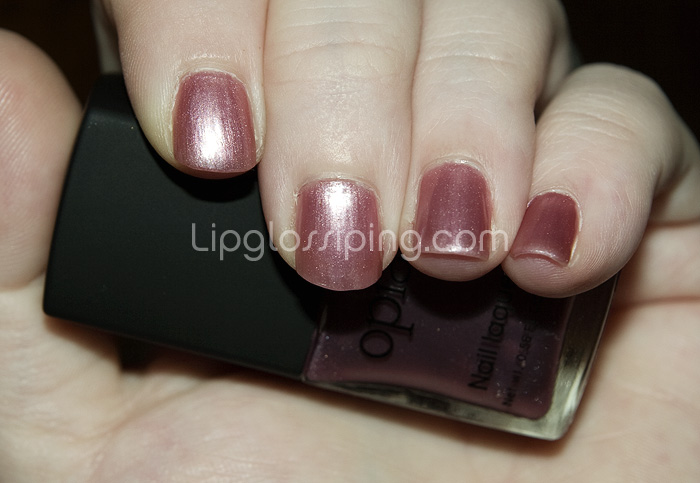 Above image shot with the flash popped up.
Application was really easy due to the consistency being so thin and transparent.  If you like sheer polishes, I would totally recommend this.  If you don't, steer well clear of this shade.