So, who's for yellow nails this Summer?
Every year, the celebs get their banana polishes out of storage to threaten us with canary tips but this year… we're in for some serious yellow fever!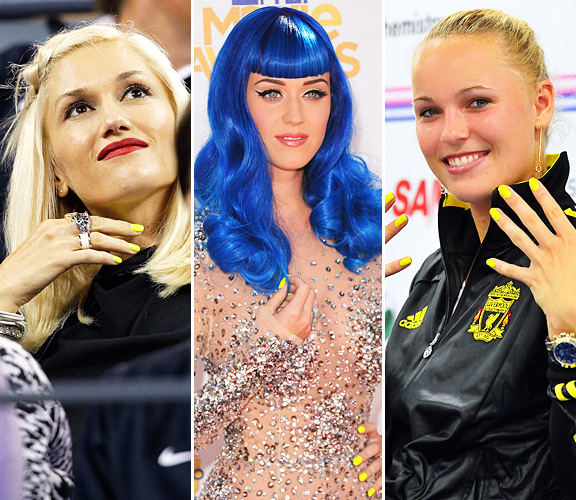 image credit: MTV Style
We all knew we were in for a trend when we saw Chanel's upcoming Mimosa polish set to launch next month but Mimosa is just the tip of the yellow-coloured iceberg!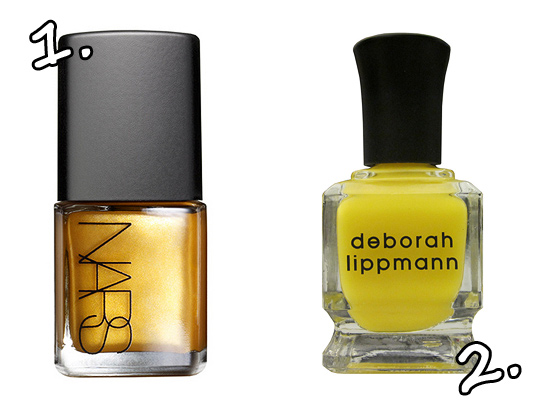 image credit: Polish Police & Fashion Fame
1.  From NARS upcoming Summer collection, Kismet polish, described as a "shimmering sunflower"
2. Deborah Lippmann will be showing us which path to take… the jelly Yellow Brick Road of course!
.
Will you be taking the plunge into the IT shade of the season or are you a bit yellow-bellied *groan* like me?