When a well-known skincare brand announces that it's bringing out a professional line with professional results, it's a point of interest.  When well-known skincare brand points out that its results are backed by a long-term, independent clinical study that's been published in the British Journal of Dermatology – it's a point of slightly more significant interest.
Introducing, Olay Professional.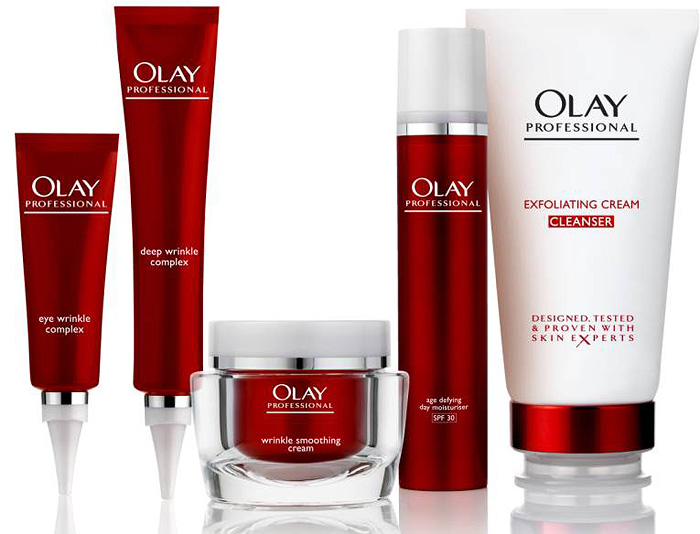 You can keep your Thandie Newtons, show me the clinical studies!!!  Though to be fair, better dumb 'em down a bit, I only got a C in my GCSE Double Award Science.
The study involved a panel of women aged between 40-65 who tested the regime over a 6 month period against a leading anti-ageing prescription ingredient.  The study showed that the new Olay Professional range was as effective as the prescription ingredient, Retinoic Acid (the most powerful form of Vitamin A) at reducing the appearance of wrinkles.
If you want to find more about this study, there's an article on cosmeticsdesign.com that you may be interested to read.
POP-UP SKIN CLINIC!
In celebration of the launch, Olay will be opening the doors to a temporary clinic where you'll have the opportunity to pre-book for a free one to one consultation with a skin expert from the world of dermatology.
The Olay Professional Clinic will be open to the public for three days only (28-29 June and 1 July 2011) at 18 Maddox Street, Mayfair, London from 10am-5pm.  If you don't want to pre-book, you can still drop by to receive a product demonstration by an expert beauty consultant, and relax in the lounge with an anti-ageing "mocktail".
To book, call the Olay Professional Clinic booking hotline on tel: 0207 611 3770 and register your details.
Olay Professional went live on the Boots website today on a strictly limited pre-sale basis with only 300 Olay Professional Anti-Wrinkle Kits available for purchase and I hear that over 7000 women signed up for the pre-sale.  Scary stuff!
The full, nationwide launch is scheduled for August.
Do you feel like you've seen it all before or are you more likely to be interested by products marketed around the results of their clinical trials?