It's more than I can do to write this post without pointing out the horrible spelling of a beautiful name.  It's only my opinion so cool it with the evils oh "Layla's" of the world.  But just so you know, it's L.E.I.L.A.  Ok?
Anyway, back to the polishes… I'm just gonna let the pictures do the talking here.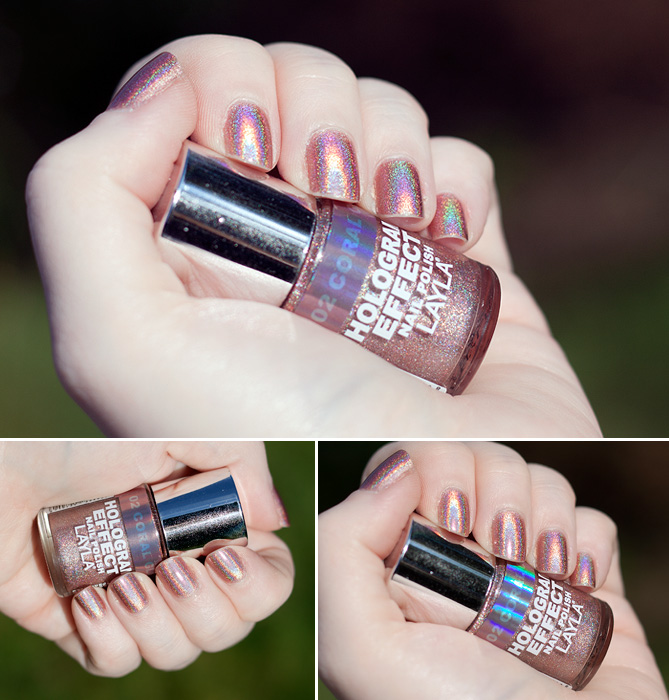 Coral Glam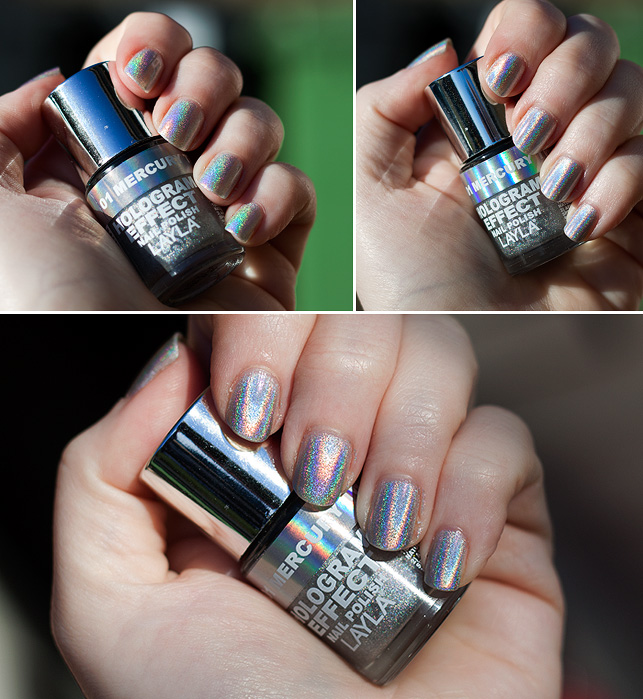 Mercury Twilight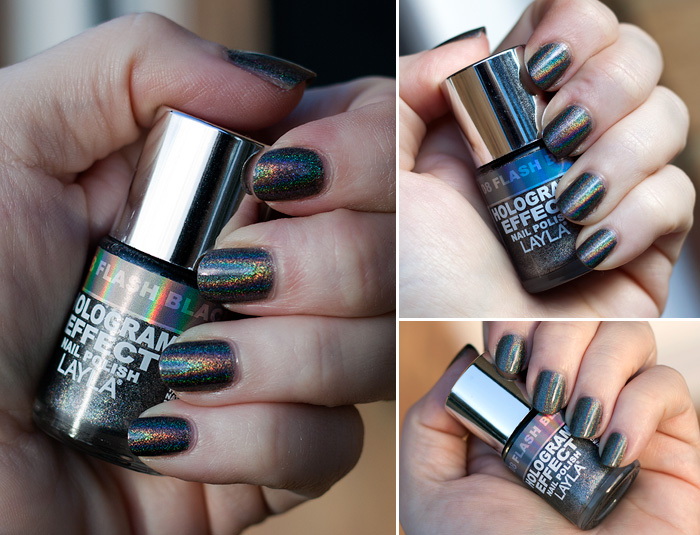 Flash Black
Layla is an Italian brand of which I know practically nothing about.  Each shade shown above was a quick-drying three coater.  Wear was fairly crappy despite the nail prep (you're supposed to buff the nail beds to a ridge-free shine before applying).  Admittedly, I didn't experience chipping but I did have tip wear by the end of the first day (tried both with and without a top coat).  Still, when something is this beautiful – you tend to be a little more lenient on it no?
The bottles are 10ml each and the holographic effect is beautifully dramatic in each of them.  You should note that although Flash Black looks a touch duller than the other two, it's only because the sun was starting to set by the time I was able to take photos.  Poor Flash Black, it's just as a vibrantly blingy in real life.
Do you like these?
I paid £11.25 for each of these and bought them online from Simply Occasions, who I believe is the only UK stockist.