When it comes to enticing us into a purchase, beauty brands fully understand the power of gluttony. When was the last time you bought a shower gel from a supermarket without giving it a good sniff first?
Foody smells in beauty products have always been one of the most popular experience-enhancers available to the industry and I've been trawling my bathroom cabinet in the quest to find some of the most deliciously scented products around.
Things are about to get tasty!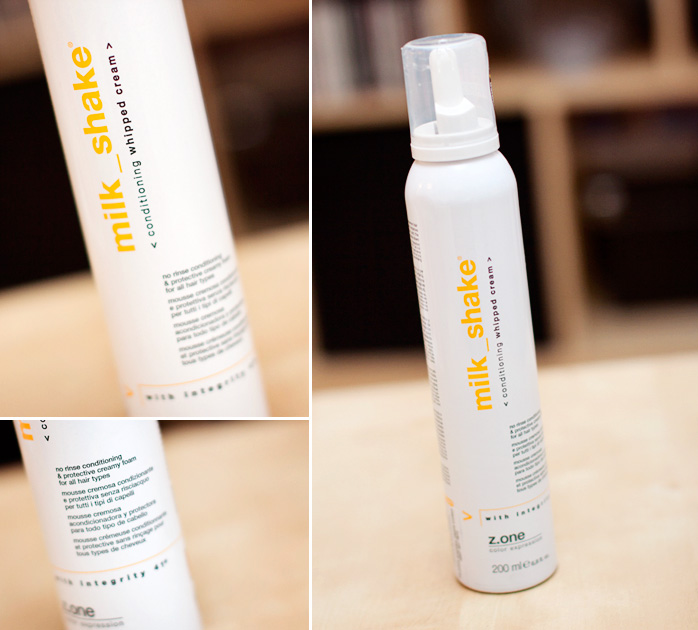 Milkshake Conditioning Whipped Cream* even sounds completely edible!  This tasty product from Milk_Shake contains some great natural ingredients, including a milk protein that promises to leave your hair soft, shiny and thoroughly swishable.  But the best thing about it?  It smells like a bonafide strawberry milkshake.  Make no mistake, you won't know whether to stick a straw in it and lap it up or smoothe it through the ends of your locks.  £14.79, www.specialisthairsupplies.co.uk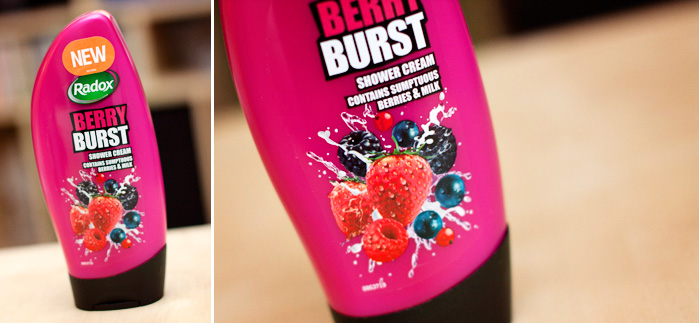 Radox Berry Burst Shower Cream is a fruity reinvention from a high-street classic.  Packaged rather snazzily in hot pink, you won't miss this in the back of your bathroom cabinet.  The scent reminds me of a cross between Starburst (I nearly said Opal Fruits – I AM OLD ALRIGHT?) and a fruit salad, ensuring that the blend between completely synthetic and somewhat natural is fairly well balanced.  The scent doesn't last long on the skin but the cream itself is pretty moisturising for an el-cheapo! £1.99, www.boots.com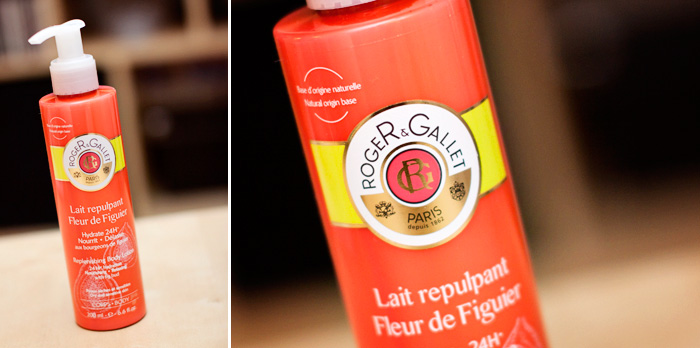 Who thought that Roger & Gallet was the kind of brand you'd buy your Nan for Christmas?  Yeah, me too.  But things are getting modern with the Roger & Gallet Fleur de Figuier* range and this Body Lotion punches well above its weight with a tantalizing blend of: mandarin, grapefruit, fig pulp, and musk.  Still not convinced… how about when I reveal the little-know-fact that the fragrance for this new range has been created by none other than fragrance maestro Francis Kurkdjian.  Got your attention now haven't I?  Seriously.  Lap this beauty up.  £12.50, www.marksandspencer.com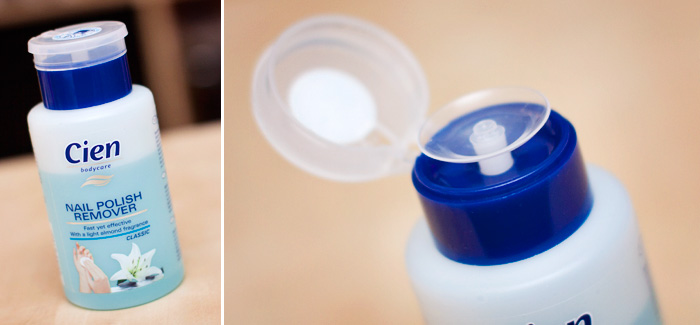 Another super-cheapy here in the form of Lidl's very own Cien Nail Polish Remover, oh the glamour!  I'm not sure we're supposed to be sniffing our nail polish removers (pack it in at once!) but this bargain-hunter's dream purchase puts me in mind of a bakewell tart with its almondy-goodness.  It's a pretty decent nail polish remover too!  Also… it's got that pro-dispenser pump thing going on up top, and anything that makes removing your nail polish just a weeny bit more fun is ALL good in my books.  £1.49, Lidl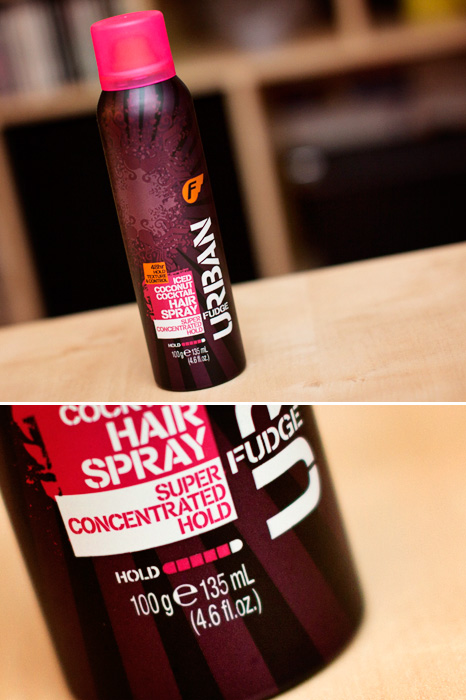 Finally, what else would you expect from a brand named Fudge than some foody-related shenanigans?  Fudge were one of the first hair brands I reviewed on this here blog so I'm pleased to be adding the Fudge Urban Iced Coconut Cocktail Hair Spray* to my list of tempting treats.  It makes sense for hair spray (which is notoriously noxious) to be made more pleasing to the senses and I'm delighted to report that Fudge have done the business nicely with this offering.  A mega-strong hold and lasting scent in a compact can ensures that my hair will be smelling delicious for the foreseeable!  £4.99 (currently £2.99), www.superdrug.com
What are your favourite foody-scented products at the moment?
* press samples