With a health, lifestyle, fashion, and beauty event that promises to be twice as big as last years, you Scottish ladies are in for a treat!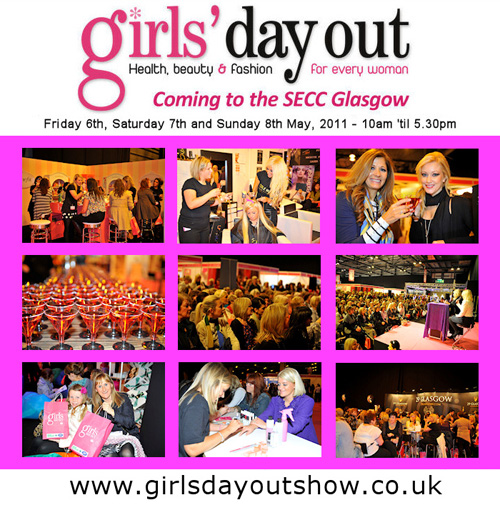 This year's Girls' Day Out Show in conjunction with No.1 Magazine is taking place from Friday 6th May to Sunday 8th May at the SECC in Glasgow so if you're at a bit of a loose end this weekend, get your ticket booked today, they're only £12 each!
Here's a video showing some of last year's highlights…
.
Will you be attending this year's show?