This no buy thing has been wearing thin from the beginning.  If I'm honest, I've amazed myself at my new-found ability to resist the urge to pick up shiny beauty products.  Each time I smugly congratulate myself, Mr. L reminds me that it's not like I'm not buying anything at all, it's just that I've temporarily swapped makeups for curtains and shit like hob covers.  He reckons that if I were actually not buying anything at all, I'd find it much harder.  I think he's right, even though it hurts like hell to admit it.  I am so utterly bored of Ikea though.
Anyway, in the midst of this no buy – I lost my facial sunscreen.  I was pretty gutted about it too, thinking I'd only be able to afford to replace it with a thick, pasty varient until our bank balance was looking a little healthier.  Until I went to the 99p store that is….
Oh. my. goodness. what a treasure trove.  I emerged from that store with: 4 Bountys, 4 cans of Pepsi Max, 6 toilet rolls (I have no shame), a spaghetti holder, 2 kinder eggs, a tin of Ye Olde Oak Ham (don't judge, we only got a cooker today), 160 tea bags and my new facial sunscreen.  All for a total of £7.92 – screw you Tesco.  Having said that, I might give the loo roll to Leila, she needs some new tracing paper.
My new sunscreen is by Coppertone, which I believe is a U.S. brand, though this one was obviously intended for the Asian market.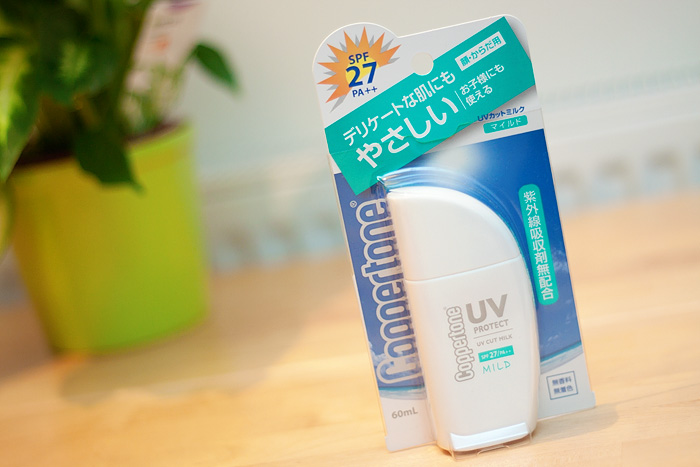 Packaged without fuss and small enough to tote around in my handbag, the UV Protect UV Cut Milk Mild is a real find for me and one that I'll be returning to pick up a couple more bottles of before the stock runs out, probably never to be seen again.  I generally favour an SPF of around 30 for daily use and the Japanese PA++ rating is enough to satisfy my needs in this non-tropical climate.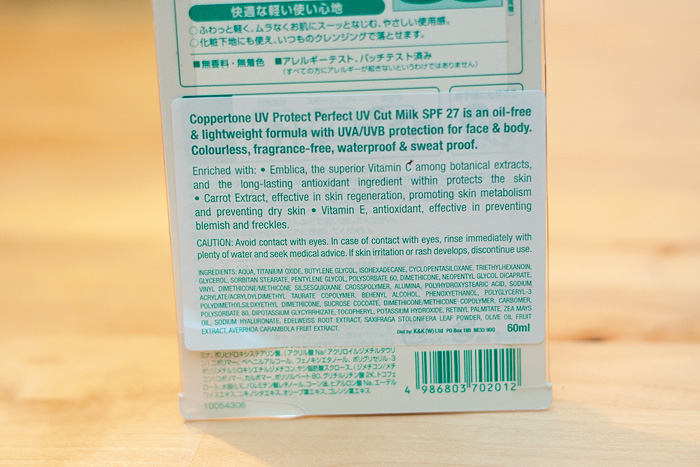 The lotion is light-weight and will please oilier skintypes who want their sun protection to feel barely-there in this warmer weather.  A few minutes after applying, my skin feels dry again with no residue or tackiness left behind.  The milky formula also spreads extremely well with a thin, liquid texture.  Although it claims to be odourless, I think I detect a slight scent, not unpleasant… but not hugely endearing either, just a bit…. chemically.  Thankfully, this fades quickly after application.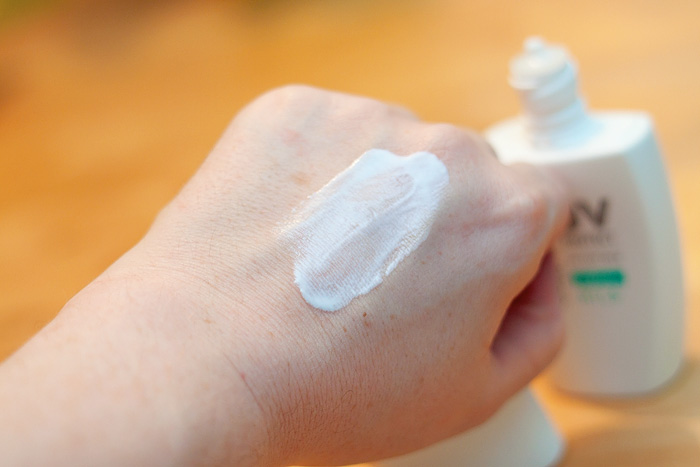 The packaging prevents product wastage and everything about the design is built for convenience rather than style.  There's not much more to say about it really, at 99p – it's a no-brainer and I'm really pleased I lost my Biore now!  Stock probably varies across the branches but there were a few other Coppertone products instore earlier this week (including spray sunscreens) so it's worth a look if you have the chain near you.
What sun protection are you using at the moment?