I missed the Sigma brush hype a couple of years ago, because I was fixated instead on building a collection of Trish McEvoy brushes.  Nowadays, I'm skinter than a skint thing and I've come to the realistic conclusion that I'd be a moron not to reign my makeup budget in a little a lot.  I don't drink, I don't smoke and I don't have any major hobbies that consume my monies so whilst I'm still totally commited to being buried with my makeup collection, I'm more open to the idea of not making myself destitute at the same time.
The Sigma range (some of them) have been renowned for offering great quality at a slightly lower price point and in particular, I was looking for a multi-tasking brush.  Step in the Sigma F84 Angled Top Kabuki Brush with its densely-packed head and stubby handle, I've found what I was looking for.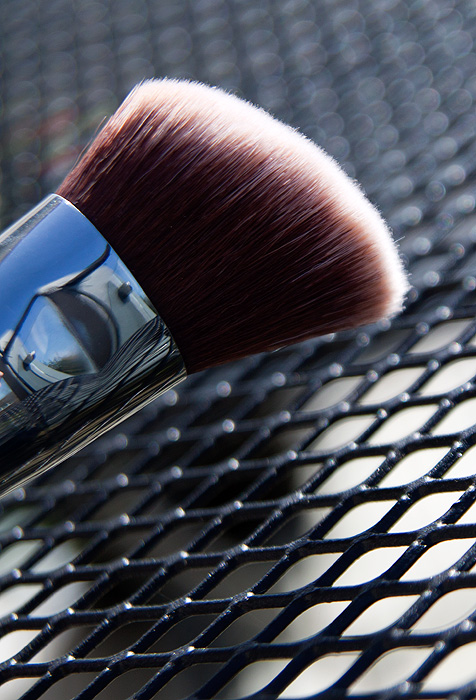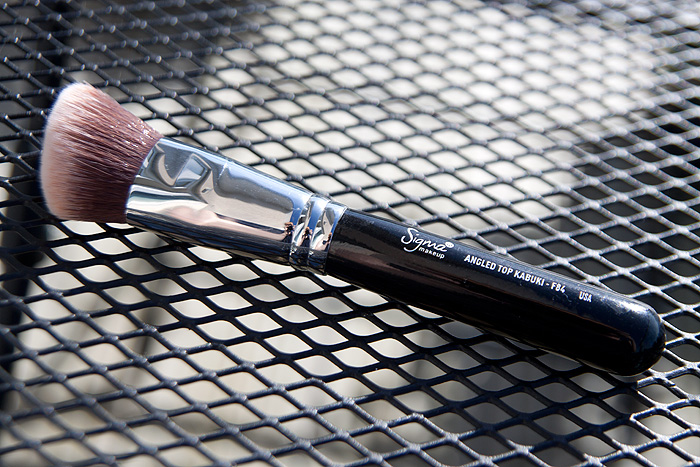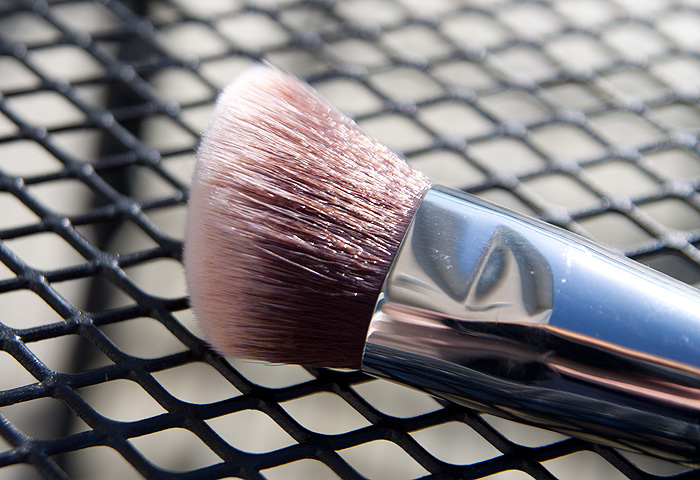 Creams, liquids and powders all work flawlessly with this brush which buffs the product firmly but gently onto the face.  The synthetic fibres withstand daily usage and wash like a dream, even if they do take a little longer than I'd like to dry.
The angled brush head makes light work of facial contours and allows me to work the product into every nook and cranny.  Not that my face has nooks and crannies just yet, but you know what I mean.  I also love the chunky handle which gives me maximum control over direction and pressure.
I've recently begun using it to apply my cream blushes, and it works great for that too – allowing me to really blend out the edges to give a polished finish.
The only problem I've encountered with the brush is that it basically has too many uses and I'm gonna need more than one.  Which kinda defeats my money-saving attitude somewhat no?
The Sigma f84 is available to buy online in the UK from Cocktail Cosmetics, priced at £14.95