…for pale, pasty types.
So, another thing I often reach for in the summer is a bit of powder foundation.  I don't use it all over, just on the t-zone as an alternative to pressed powder.  It gives me that extra bit of coverage for areas where I suffer from a bit of redness.
I thought this quick photo comparison between a couple of the Illamasqua Powder Foundations that I own might be useful to some.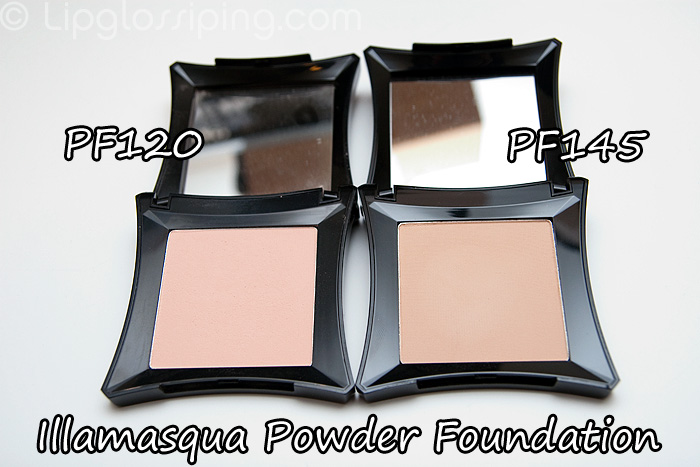 PF120 and PF145 are both fair shades.  Of the two, PF120 is paler and pinker.  PF145 is a fair, slightly more neutral shade.  I can wear both quite easily without fear of going too dark or too orange.
I love the packaging, although some may find it a touch cumbersome.  Whilst I am enjoying using these, I don't think I'll be repurchasing… there's nothing about them that particularly stands out to me over other great coverage powders.  Infact, I prefer my MAC MSF Natural to both of these.
Illamasqua Powder Foundation is a sheer/medium coverage powder.  If pressed (no pun intended) my favourite thing about this product would be it's 'softness'.  It feels forgiving to any drier patches I have on my skin and never seems to go cakey, no matter how heavy-handed I get.  But for me, the coverage and longevity doesn't live up to my MSF Natural.
Anyway, that was short but (hopefully) sweet.  Illamasqua Powder Foundation is priced at £21 each and available from counters nationwide or online at ASOS and Debenhams.
What are your favourite Powder foundations?