I love TKMaxx more than I love almost anything. Whenever we nip into town, Paul takes L off to the nearby kids play place for an hour and laughs at me because he knows what's coming before I've even opened my mouth…
"I'll just catch up with you, I'm just gonna pop in here first" I say, gesturing wildly and excitedly at the entrance to TKMaxx.
You see, it's a bit like one of those Lucky Dip boxes at school fetes. Except you don't even have to pay 50p to see what they've got in stock!
My usual modus operandi once in store, is to head straight for the beauty bits. In our local store, this area seems to get less stock each time I look which makes me do a sad because I bloody love rummaging around the red stickers, glaring disapprovingly at other shoppers who think it's ok to swatch on the spot. There's a special place in Hell for people who swatch, spritz, or dig their nails into stock in TKMaxx. I hope it's extra hot.
So anyway, beauty bits first… then home stuff… candles mostly. Where our TKMaxx is light on the beauty stuff, it goes heavy on the candles. There are always lovely bits from Bahoma, English Eccentrics, Parks, Jonathon Ward, Tocca, and various unknowns that only reveal their true delights when you have a sneaky sniff.
Finally, I move on to the kitchen stuff… I bought all my Circulon pans from TKMaxx, slowly building up my collection as and when funds allowed for it. Anyway, here's what I treated myself to yesterday.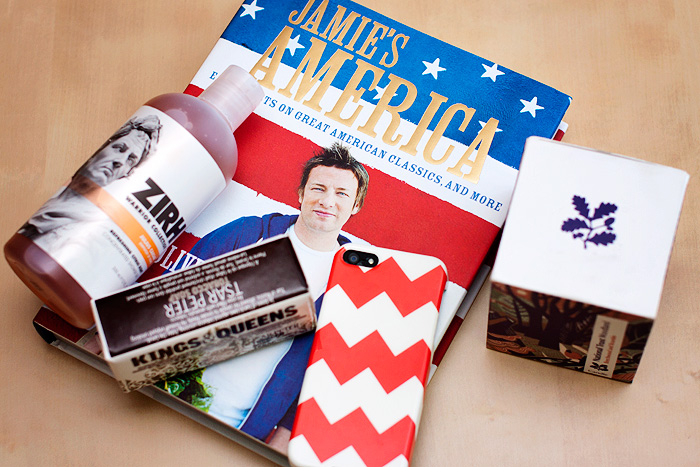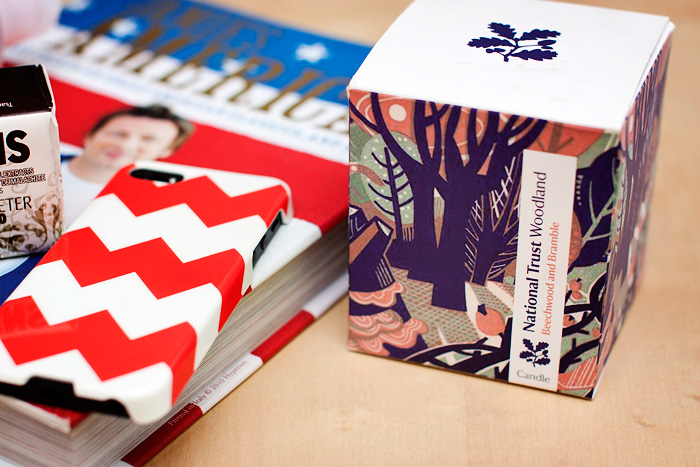 First up is the beautiful candle from the National Trust.  One sniff and I was sold, Beechwood and Bramble is gorgeously green without being fresh… it's earthy, damp-smelling, woodsy… it's a bit like Diptyque's Feu de Bois but with some blackberry sprinkled in for good measure.  I love it so much, that I logged straight online and bought the matching EdT when I got home!
I spotted my new iPhone case from a mile off, well… in that colourway, you would wouldn't you?!  The coral/orange chevrons screamed at me from across the aisle.  It's from US Brand Agent18, really good quality and you can log-on to their website and download matching wallpapers for most of their designs.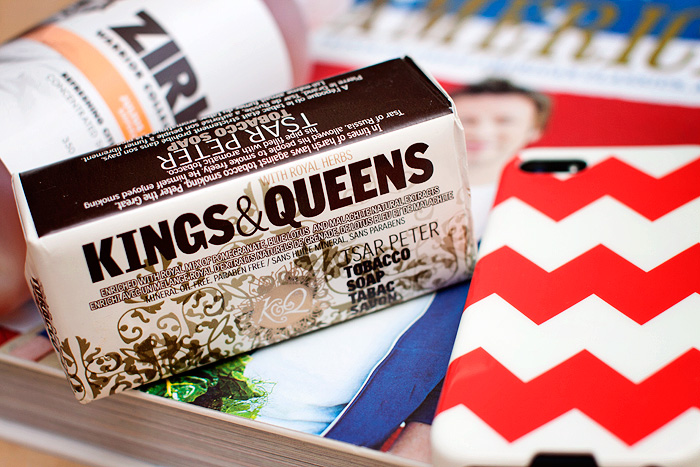 Korres offshoot Kings & Queens remain one of my favourite "toiletry" brands, I may have mentioned this one or 574895 times before!  Usually I see sets of showee-gel minis on the shelves in TKMaxx but whenever I see a full-size product, I'm hard-pushed not to pounce on it.   The shower gels are my favourites but there will always be room in my bathroom for a Tsar Peter Tobacco Soap!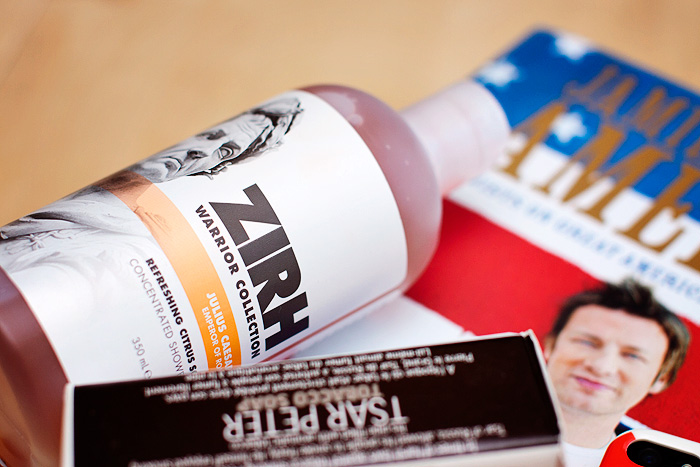 The Zirh Warrior Collection shower gels are actually aimed at a more masculine audience but I fell in love with the zingy citrus scent and couldn't resist adding it to my basket.  I umm'ed and ahh'ed between this and some verbena bath salts (beautiful glass bottle, to-die-for scent) but I don't take many baths!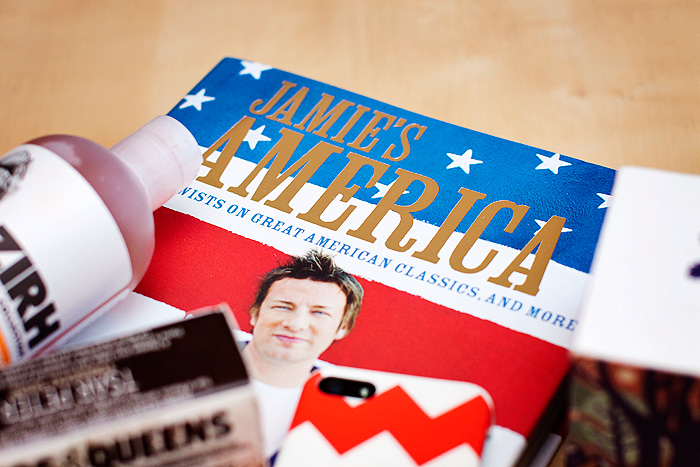 My last acquisition was Jamie's America which I nabbed after seeing some reviews online which talked about how he'd taken the oft-maligned US cuisine classics and showed how they can shrug off their "junk" food labels.  Waldorf Salad prepared with low-fat yoghurt for one.  The recipes are diverse and the photographs inside, beautiful.  I know Jamie's been working his hardest at making himself look (and sound) like a massive tool recently, but my soft spot for him is showing no signs of firming up!
What was the last thing you bought in TKMaxx?