Head on over to Vichy's facebook page today and build yourself your ideal handbag.
You can choose everything from colour to material, from compartments to closures.  The sky's the limit!
Then once you're done… enter your name and address to receive a free sample of their new Normaderm Tri Activ!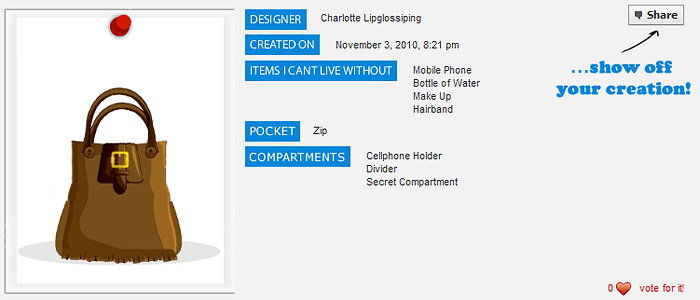 Here's my creation… groundbreaking and edgy… sophisticated yet playful.  Move over Viv, there's a new designer in town *polishes knuckles*