If you're starting to feel some early Autumnal blues creeping in (where did the Summer go?), you're not alone.  I'm already hyperventilating at the thought of losing my beautiful long evenings… aren't they just the best thing about summer?  I love being able to take blog photos at eight in the evening, sit on the balcony after Leila has gone to bed, and enjoy the thought that, at lunchtime, I have more than three-hours of light left in my day.
Winter, you suck.
Well… let's push those gloomy thoughts to the back of our minds and concentrate instead on this rather cheerful hue.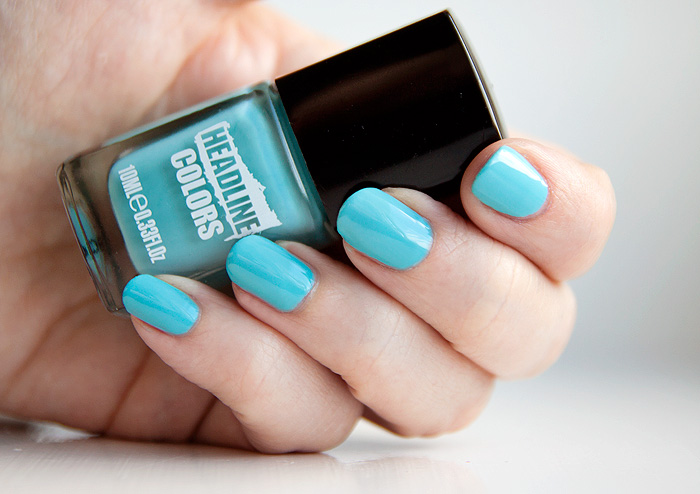 Headline Colors (used to be Killer Colors – remember the name dramas?) released this beautiful shade as part of their Spring/Summer 13 collection.  Poolside Party is a crystal clear blue with excellent opacity and a smooth formula that will bring a smile to your face in just two coats.
It's simply cheerful.  Would look fabulous on toes (while you're still brave enough to bare them) and makes me wish that Summer could go on forever.
Headline Colors Poolside Party is priced at £9 and is available to buy online from headlinecolors.com
* press sample