I had the opportunity to have a play with some of the new E.L.F Studio Products which should be available to buy on the website from next week – apparently the container arrives in Southampton at the end of this week.  Southampton you say?  Where's my band of dandy highway makeup fanatics… huge makeup party at Dock Gate 4 then back to mine for a cup of tea?
No? Oh ok then.
After seeing some of the new products, I have to say… E.L.F are getting all innovative on us (but thankfully, not in a vibrating roll-on type way)
Amongst the new goodies, this one in particular stood out to me.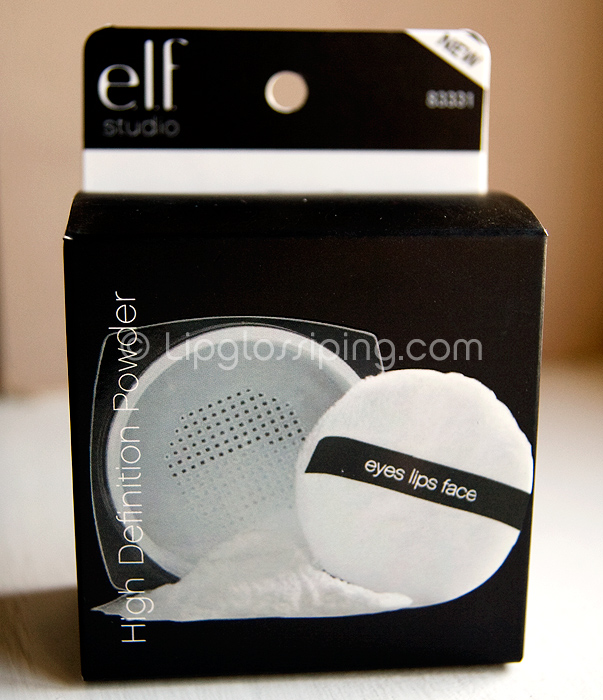 High Definition Powder… oooooooooooooooooh!  I'm going to look all pore-less and fuzzy round the edges.
Or am I?
Let's have a look then…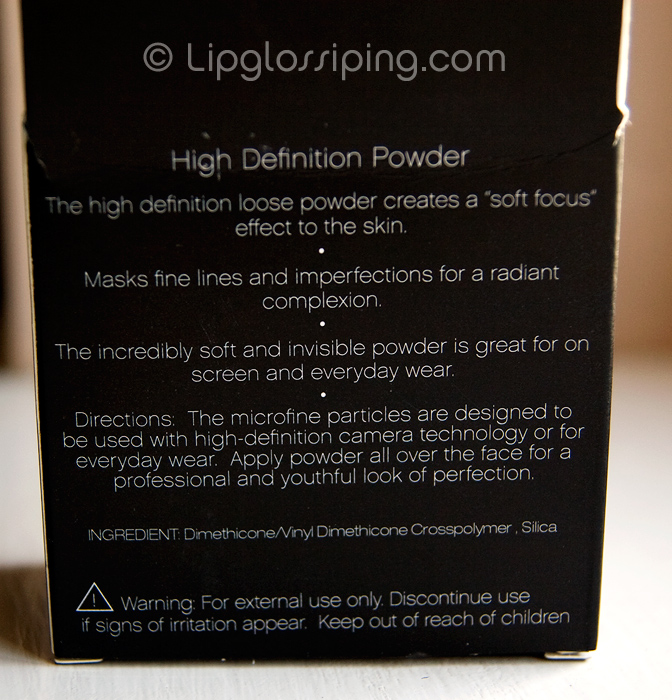 So, we're basically looking at a mix of dimethicones (silicones like you'd find in primers) and silica.  There's been some controversy surrounding Silica and it's use in cosmetics… but after a little google I found this article by The Beauty Brains (love them!).
So, it seems that cosmetic grade Silica is not something we should be too wary of using… although some people do have skin reactions to it, so as always… discontinue immediately if you get any kind of irritations.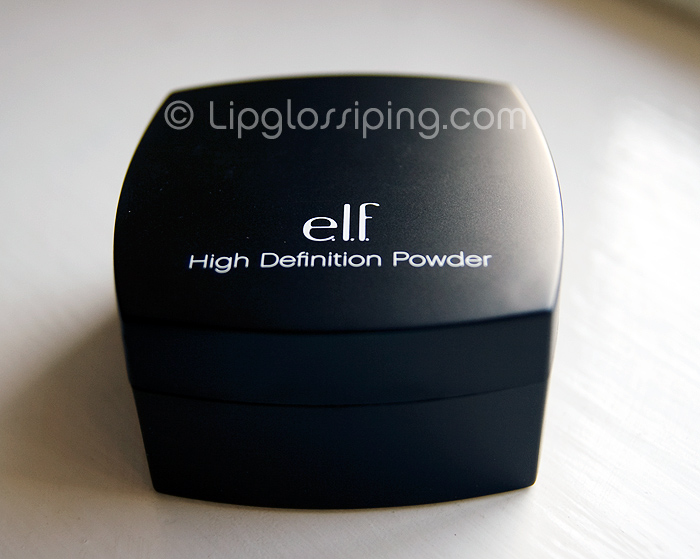 I've been very impressed with the packaging in the Studio line, it's solid… well made and does a good job at not showing you up in public.  This is no exception, the box is a chunky, solid screw top affair… nicely minimalistic – all in black with simple white text.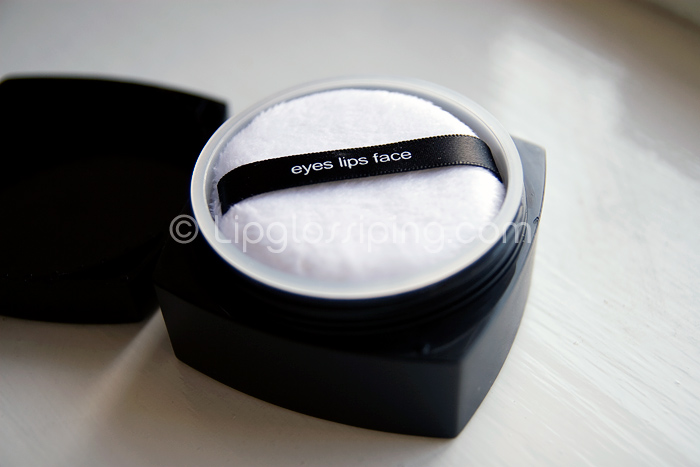 See? Still looking rather sleek isn't it?  Not bad considering it's retailing at £6 on the website.  It comes with a powder puff type applicator.  I usually throw these away in favour of using my fluffy powder brush, but the HD powder is *very* finely milled and this applicator manages to contain the flying silica dust really well.  I recommend you give it a go before deciding whether or not you'd rather use a brush.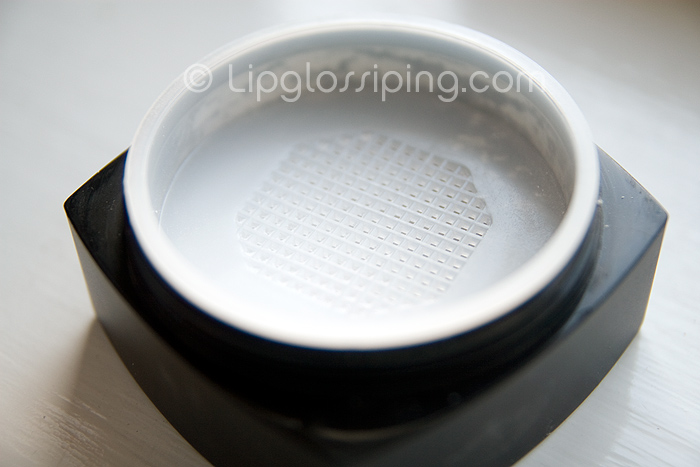 There's a nice deep reservoir to contain the powder and the sifter sits securely in the pot.  Overall, I'm pleased with the packaging design… I'm not sure how it would stand up to being dropped, I *think* you might be hoovering for a week… but really, that's your fault for dropping it in the first place isn't it.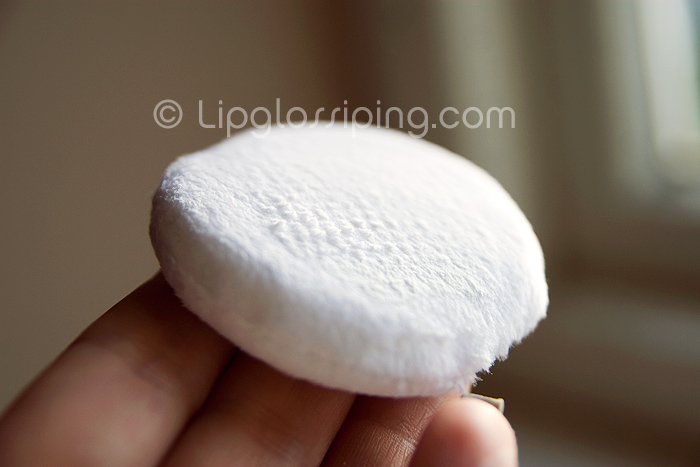 A quick flip upside downside dispenses a nice, even amount of powder onto the puff.  I'm really liking this puff.. it's soft, fluffy and bouncy.  The little ribbon/tab thing that you hook your fingers under isn't annoying tight either so it's easy to grip onto.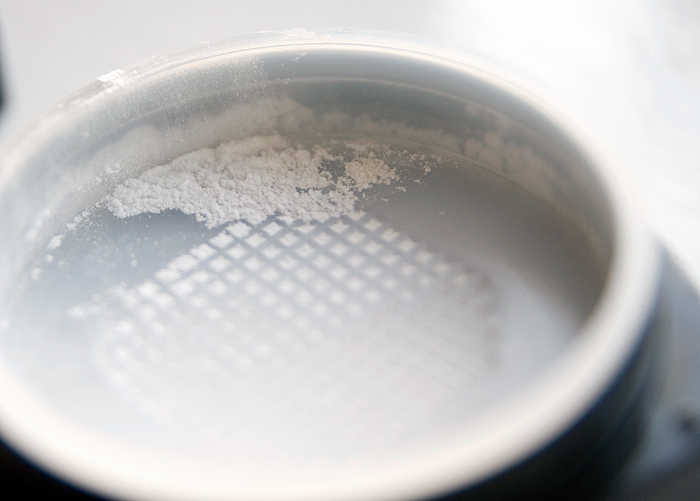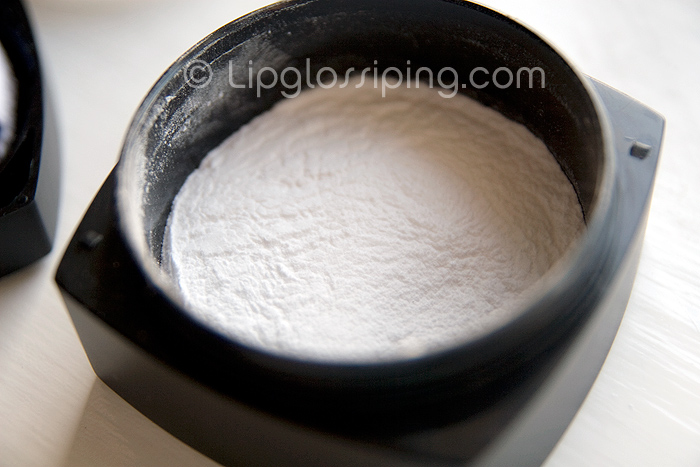 The powder itself is white and very fine…. when rubbed between my fingers I can feel the slippery smoothness of the silica.  If you open the pot to have a look… do be careful not to pick that exact moment in which to sneeze.  Luckily I turned my head just in time and only created a minor dust storm.
On to application…
I applied this powder over the top of my finished makeup… that's after concealer, foundation and blush.  To apply, I placed the puff in the reservoir and inverted the pot which dispensed a thin even coat of powder onto the puff.  Bringing the puff up to my face I patted the powder over my t-zone.  I pat all loose finishing powders on, never swiping, stroking or buffing.  This stuff is *so* fine that it's not going to leave big floury patches all over your face that need buffing in.
I noticed that it immediately absorbed any shininess without looking cakey.
To be honest, that was all I noticed…
I was disappointed, I'm not sure what I was expecting… but I wanted to see a little more than just a really good shine absorber.  To be fair to the powder, it was invisible… no ashiness on my very fair skin-tone and a lovely even, matte finish which felt silky to the touch.
It was only when I took some pictures for the review and uploaded them that I became a little more excited.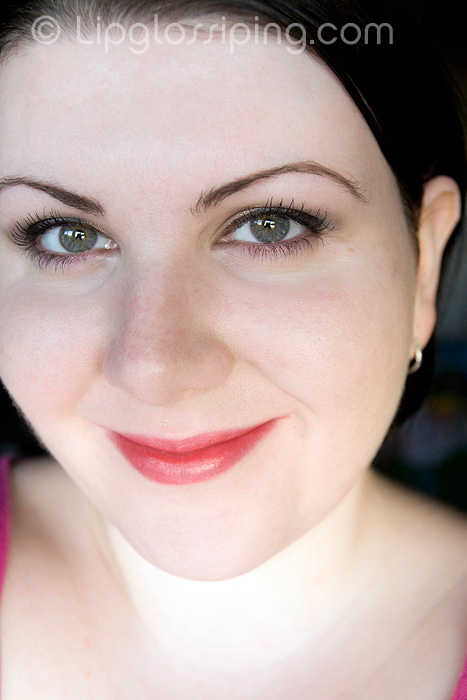 Please excuse the blotchy nose, I think I'm developing a little rosacea there 🙁  Hopefully it's just the change in the seasons rather than something more permanent.
Anyway, I digress… as you can see, it's left the nice, even and matte finish I described.  Nice, but no great shakes… until I zoomed in…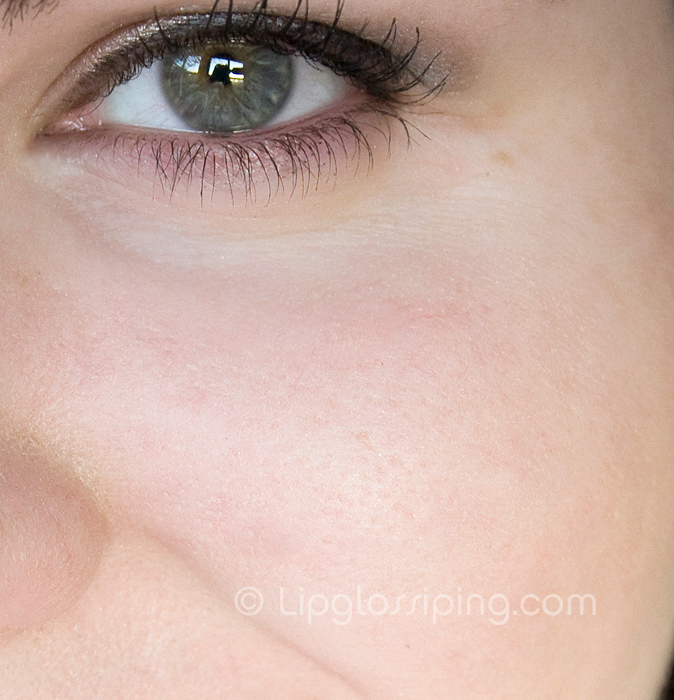 Wait, wait, wait… where have my pores gone?
Let me compare this to the image you thought you'd never have to look at again… sorry… but I have to…
Can you see the difference?  It's so hard as a reviewer to explain exactly what I'm seeing… I mean, after 28 years… I *know* my face… I know where I picked a spot age 17 and left a slightly bigger crater, I can pinpoint exactly where that pesky enlarged pore on my cheek is or how deep that fine line is just below my 45th eyelash from the left 😉
What I'm trying to say (in my usual bumbling way) is this HD powder genuinely seems to be achieving something that is pleasing to my eye.  It's not erasing my pores by any stretch of the imagination but it's 'softening' them.  I think that's the best way I can describe it.
Maybe all you want to know is… will I be buying this when it runs out?  Yes, yes and yes again.  For me, it works not only as a great finishing powder… but I'm seeing a marked "soft focus" difference in my images.  Basically, it's doing for me what it's supposed to do.  It's living up to the hype of MUFE's HD Powder at a considerably lower cost to my purse.
Do I notice a huge difference when I look in the mirror?  I'm not sure I do.  But I've looked at a few of my older images zoomed in, and I can see it when I compare.  I don't know what that means… is it only visible in photographs?  That's just weird and not hugely useful… Maybe it's a subtle overall soft focus effect and I'm analysing it too closely when I'm looking in the mirror searching out the flaws.  Perhaps I'm able to detach myself a little when I look at a photograph instead.  I don't know… I'm getting all psychoanalytical now, so I'm just gonna shut up.
Will it work for you? Who knows.. I've tried a few soft focus mineral finishing powders (from MMU companies) that have been raved about and I've struggled to notice any discernible differences and I really wasn't expecting to be so pleasantly surprised by this one.
Apologies for my hugely wordy rambling review, but I guess you can tell.  I'm excited by this one.  If you buy it, please let me know how you get on with it.  I hope it works for you.
E.L.F's HD Powder is available now from the E.L.F website.  If you can wait a couple of weeks, they usually release promo codes on their twitter or facebook page so you can often take advantage of free shipping.