…I'm cultivating it gently… I don't want to go all out and mega haul, I'm dipping my toe 1 product at a time.  eBay, QVC, my mother's makeup collection… nowhere is safe.
Oh hai Laura Geller!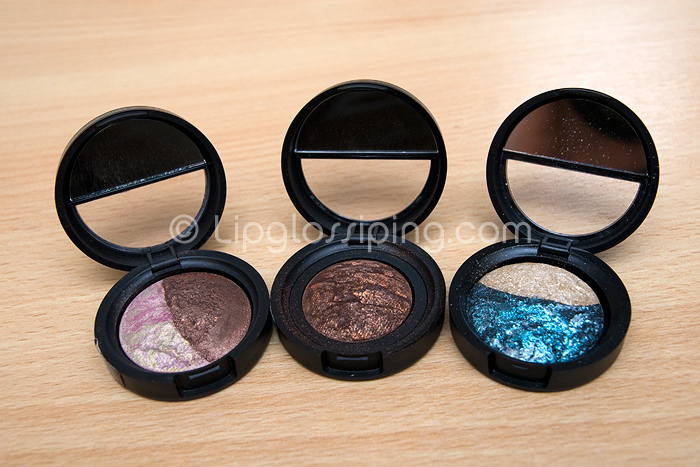 I'm loving your baked goodness!  I'm the happy owner of the above 3 Laura Geller eye products.
L-R: Pink Icing/Devil's Food Duo, Bewitching Bronze, Eye Rimz Fire Water.
Out of the three, the pink icing duo is my favourite… it's the most beautiful combo for a neutral eye.
Bewitching Bronze is lovely too but I'm slightly disappointed with the Eye Rimz, as it's mostly glitter that doesn't stick too well either as a shadow or a liner.  It's a gorgeous colour though.
All Laura Geller baked shadows can be used wet or dry, so they're pretty darn versatile.
Laura Geller are a brand I don't hear too much about.  The fact that it's stocked exclusively by QVC in the UK may have something to do with it, rendering it fairly inaccessible.  I'm looking forward to continuing my exploration into the brand.
Are you a Laura Geller fan?  Anything I *must* try?