Still on the theme of warming things up a bit in hopeful anticipation of a glorious Summer, I've got another lovely bright lip to show you.  This one comes with a difference though, it's a liqui-gel formula that can also be used as a long-lasting cheek stain.
Beauté Cosmetics hail from Canada, brainchild of makeup artist Beau Nelson.  The range includes lip cremes, glosses, brushes and these lovely liqui-gel stains.  I already own a lip creme (which I don't believe I've ever blogged about) but knew that I wanted to buy one of the liqui-gel stains after reading about them a couple of years ago on LondonMakeupGirl's blog.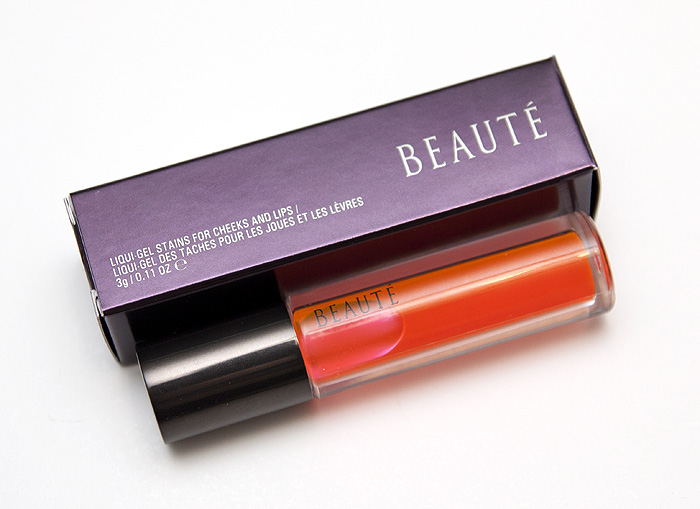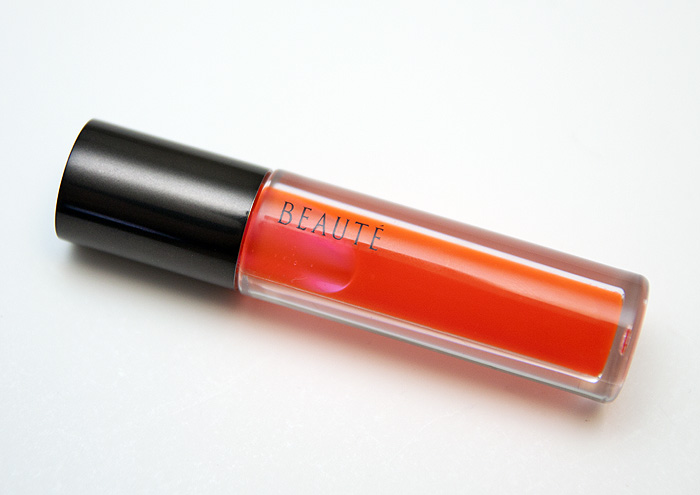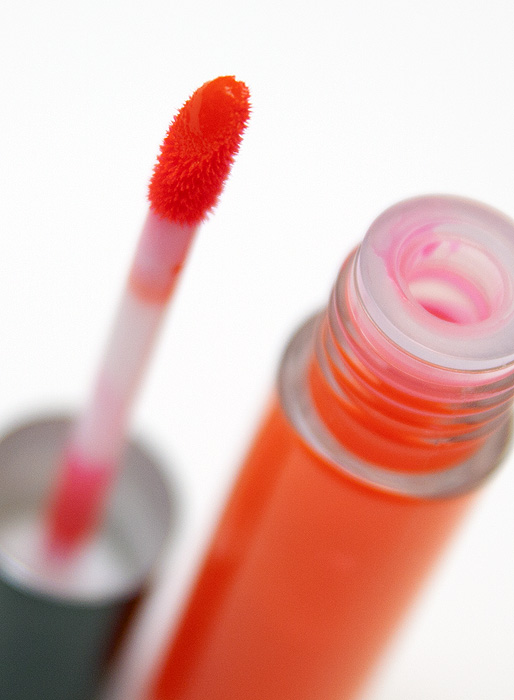 How ridiculous(ly cool) does it look in the tube?  I think, if I'm honest, it's probably what attracted me in the first place.  Super-neon coral with a cool pink flash?  Awesome.  Don't worry though, it doesn't apply anywhere near as scarily as it suggests it will!  Once applied and blended on the lips or cheeks, it's a really wearable warm pink – perhaps a little vibrant for some, but so very beautiful.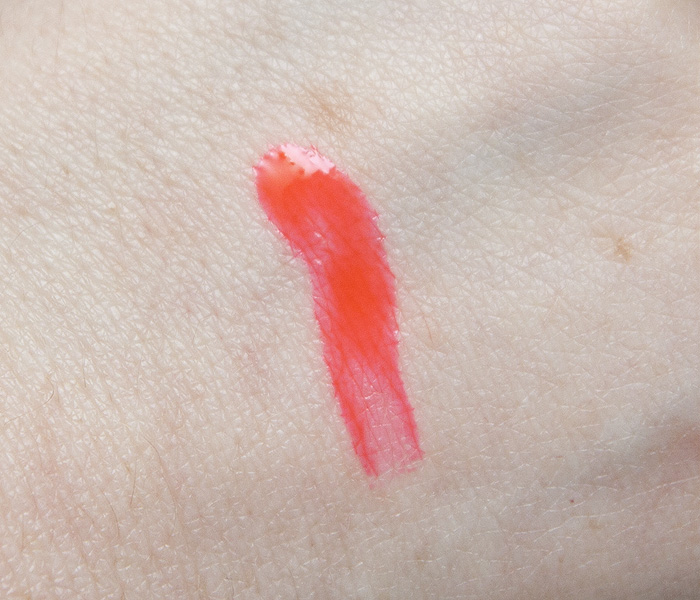 As far as application goes, it's pretty forgiving once you get used to the texture.  It doesn't set immediately and gives a fair amount of playtime to get things right before you're stuck with clown cheeks for the entire day.  Buildability is the key to success with this one, don't apply a load in one go, especially on the lips or you'll struggle getting the formula to sit well.  Once the stain has set (after about a minute) you'll be rewarded with some delicious colour that won't budge for hours.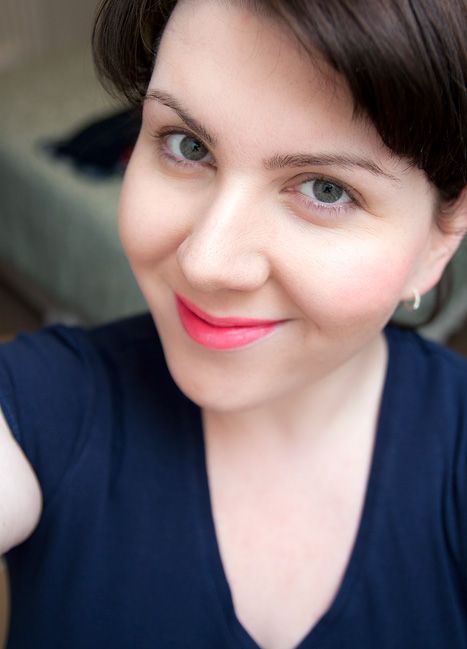 The above photo shows Fluoron worn alone on bare lips with a little on my cheeks, I should have applied a touch more for the sake of the camera but I was wary of overdoing it.  Hopefully, you can still make out the colour well enough.  I don't generally enjoy wearing stains too much but I'm making an exception for this one, or should I say… it's made an exception for me.
Beauté Liqui-Gel Lip and Cheek Stain in Fluoron is available to buy online in the UK from GuruMakeupEmporium and CocoBeau priced at £23.50
What's your favourite lip and cheek stain?