Continuing with the nail theme today…
My first Ciate!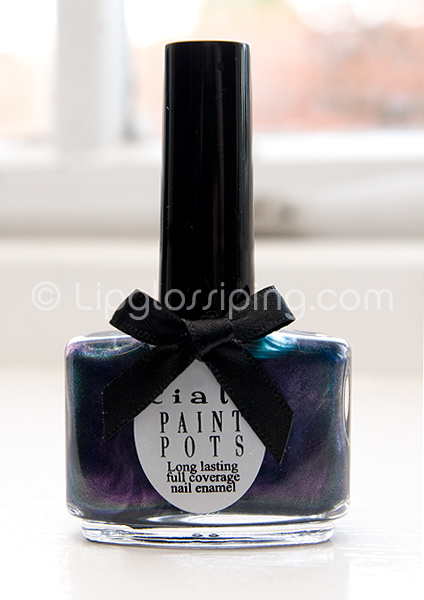 I (like many others) am in love with the packaging…
Look at that gorgeous little bow, such a simple but instantly recognisable addition.  Whoever came up with that idea at Ciate deserves to be on far more money than everyone else.
However, one of my bows on another bottle has come undone and I CAN'T DO IT UP AGAIN!  This shouldn't frustrate me.  At the age of 28, wife of 1, mother to 1 and regular tax filer I should be able to rise above this… BUT I CAN'T!
Someone with more dexterity than me come round my house and do my bow up for me please, it's making the bottle look sad and ugly.
Anyway… look at this shade, a lovely metallic purple-blue combination – stunning!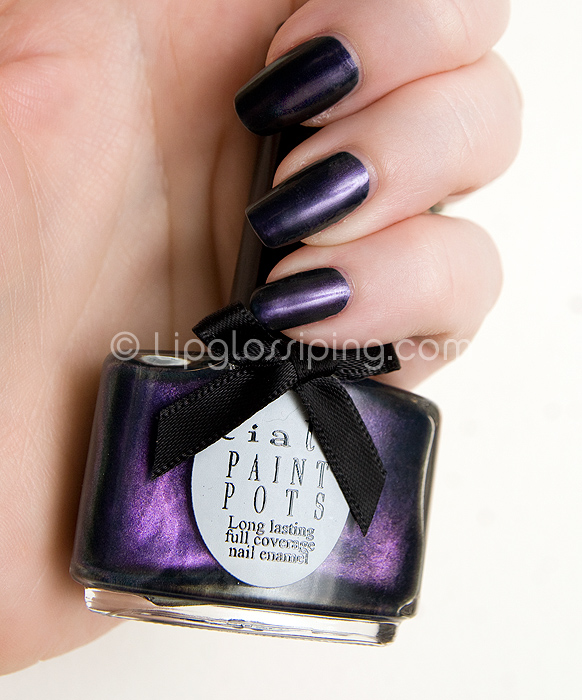 Application was ok… not the best as it's quite a thick formula and dries very quickly (both a blessing and a curse – are all Ciate's like that?)
Once applied though (2 coats) – this stuff just lasts and lasts… I'm on day 5 now with minimal tip wear.  Very good!
Do you have any favourite Ciate shades?